Thinking about app store optimization, don't forget about incorporating localization into your strategy. Pushing your App into foreign countries creates additional revenue streams and marketing opportunities for app owners. Or simply ensuring that your mobile App uses relevant language and imagery can help improve the likelihood of users converting because app users will feel that your App is tailored specifically to them. It makes it more accessible and consequently boosts your download rates. Do not make a mistake using only English for the entire marketing funnel. Especially if you want global mobile app triumph, it's essential to localize your marketing strategy.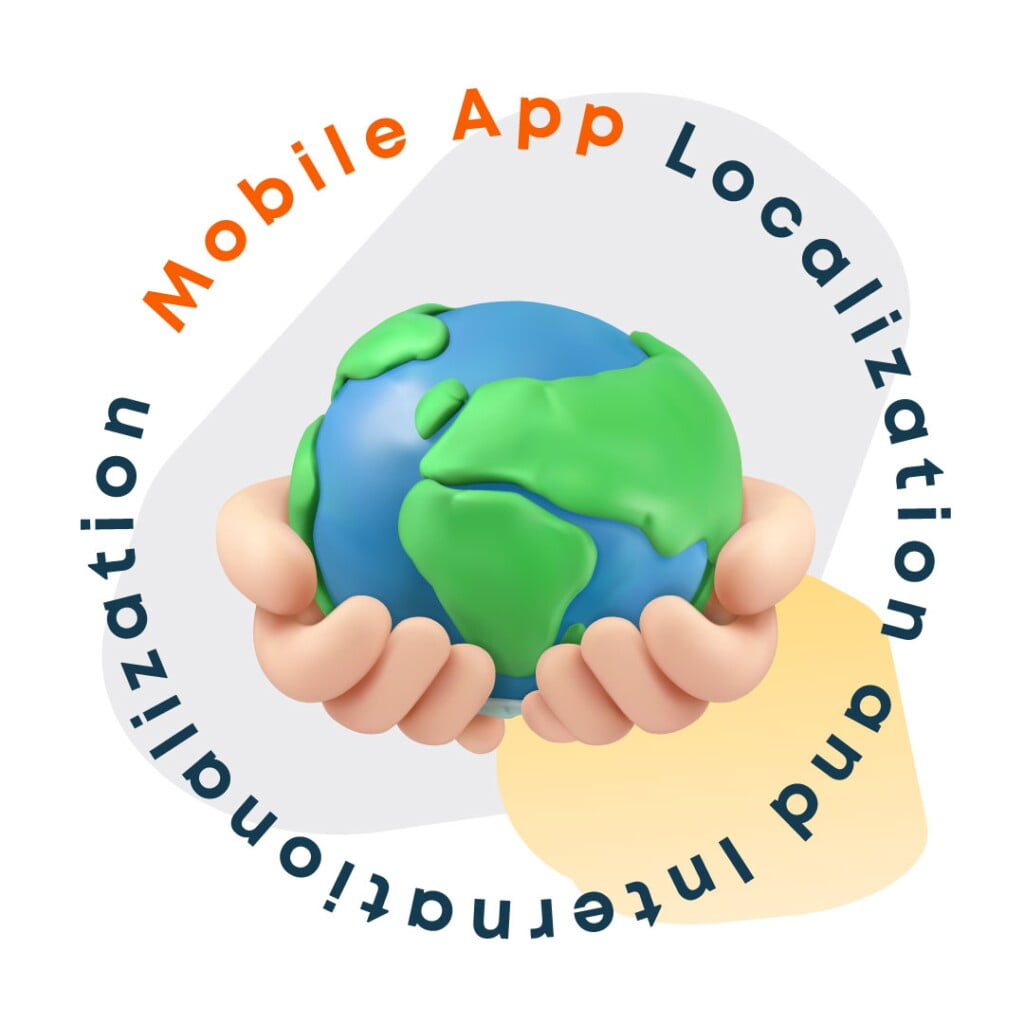 What is App Localization?
App localization is the process of adjusting every element of an app according to the local language, culture, and laws of the regions in which the App will operate. Overall, it requires translating the text within the App and AppStore, adapting all imagery & videos, currency, measurement units, ensuring cultural references are locally relevant, and internationalization on the App's UX. 
Importance of App & App Store Localization
Even if not taking into account the whole world, it is a significant misinterpretation that you need English to target the U.S. In the United States alone, nearly 22% of the population speak non-English language at home. For example, 41.5 million U.S. residents speak Spanish. Therefore, by ignoring other languages, you are losing a chance to onboard these potential App users who might find your application less accessible if there is no localization. Furthermore, if you are going on an international level and assume that English is a global language that all people know and will be enough to promote your App, I am sorry to tell you that it is also not the case. Various sources state that approximately half of the world population is monolingual. That is, they speak only one language. For example, over 40 percent of the people in the European Union speak only their native language, like Spanish, French, German, etc. So why not take advantage and start offering users an app in their local language. 
In addition, let's look at data by Harward Business Review: 
72.1% of consumers spend most of their time on websites in their language.

72.4% of consumers said they would be more likely to buy a product with information in their language.

56.2% of consumers said that the ability to obtain information in their language is more important than price.
Basically, people spend more time on sources in their mother language, and they are willing to pay a higher price if the information is obtainable. And by not translating your App and information in the AppStore, you are cutting off an audience of non-English speakers who could be valuable app users. Therefore, it is better to localize your application as not all people know English. Even those who know it prefer to spend their time and money on sources in their native language.   
As we mentioned, it's better to localize the mobile App and app product page to increase the download rate and help users discover the application. Furthermore, with localization, the App will be more relevant to people across cultures, regions, languages, etc., consequently, provides a far greater opportunity for growth. And, the list of elements that can be localized include: 
Metadata ( app short-long description, keywords, and app name)

Creative features (app screenshots, app preview videos)

Call to action badges 
Also, we always localize the Marketing strategy (banners, ads) and search for social networks that are the most popular in those regions you want to promote. Currently, we have more than 50 traffic sources to do so. From our experience, we can tell that the results will justify themselves quickly by adjusting these two processes.   
The iOS AppStore and Google Play Store localization
App localization in the iOS App Store depends on the primary language you select in the App Store Connect and which additional languages you provide. Currently, there are available 40 different languages and around 75 different regions. And if you will select only the English language without adding other options, then your App metadata will appear only in English despite the region. However, if you add a Spanish localization, users who have their language set to Spanish will see the Spanish version. Also, your App will be available to the territories where the App Store supports Spanish by adding localized keywords.  
The Google Play Store localization process works similarly to iOS App Store. There are available 50 different languages, which is even more than the iOS App Store. You add additional languages to the primary one in the Google Play Console. That includes the App name, Short-Long Description, Keywords, Promo Video, and Screenshots.  
What is App Internationalization?
App internationalization is the process of app content separation from the code by using external files. Internationalization must be done simultaneously as app coding and development with the idea that it will be translated in the future. By using this methodology, the App can easily be translated in the future by adding new external language files. Therefore, the costs will be lower, and you will avoid changing your entire App code.
During App internationalization, take into concern the following: 
Don't Forget About Context
Ensure that information in your AppStore and App is grammatically correct and that the meaning is saved within all languages. What's more, there are diverse variations of the same language, for example, U.S. and U.K. English. And often software like Google, Yandex translate have their lacks on it. Therefore we recommend translating with the help of native speakers to avoid mistakes.  
All the Content Needs to be Localized
As mentioned earlier, all the app content needs to be localized. Including images and audio in videos would be relevant to the user's native language. For example, if App Store all information is in Spanish, it would be strange if the user opened a video in which the audio is in English. Also, do not forget about the main functions and industry of the App. For example, Uber integrated a local Japanese map into the App to be more relevant to the Japanese Market.  
Not All Fonts can be Localized
Some fonts lack extra letters or symbols in some languages, as most fonts are usually created for the English language. Therefore double check that the languages you will be adding have all the extra letters in the font that you plan to add to the App. For example, for French, it would be àâéëêôû.
We recommend not using different fonts for every new language. Beyond confusing the app branding team, it will also increase the size of your App.  
Despite the country you want to localize your App for, you might need to use an entirely different alphabet. For example, for such countries as Russia, China, or Israel. Here is a list of main alphabet languages that its better to take into consideration: 
Latin

Cyrillic

Arabic

Korean

Hebrew
Numbers depending on the alphabet may vary. For example, 三百五 in Japanese means 305.   
Dates, Numbers, and Text Direction
The way dates are displayed also differs between countries, sometimes even between countries that speak the same language.
DD/MM/YYYY in Europe, including the U.K.

MM/DD/YYYY in the United States

YYYY/MM/DD in China, Iran, and Korea
The text direction also differs in some countries. Texts can go from left to right (Latin), from right to left (Hebrew), and from top to bottom (Korean).  
We hope you found the information valuable. If you have questions, feel free to comment on them below or contact us. We have all the information you need about App promotion.