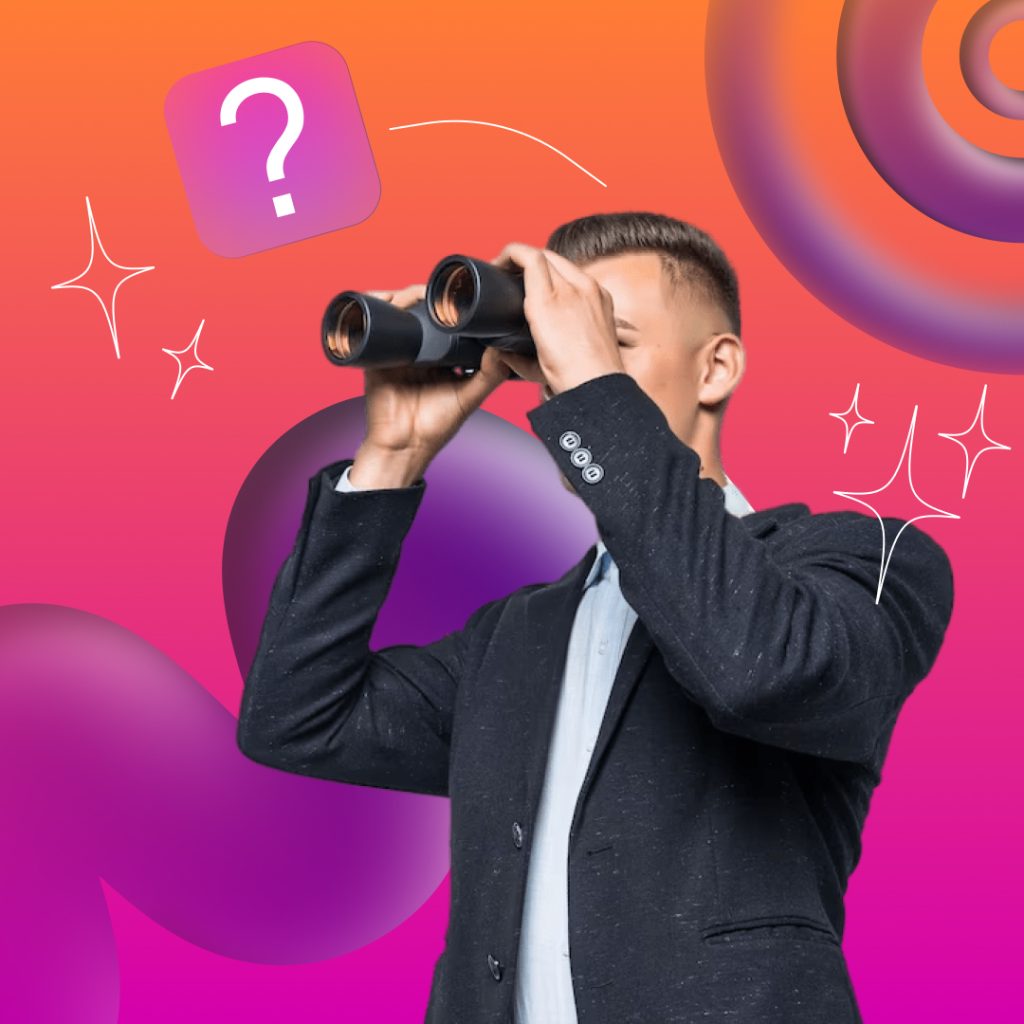 What are mobile app marketing agencies?
Mobile app marketing agencies are firms to which you can outsource some or all of your marketing needs for lead generation and attracting new customers to your mobile apps. Many agencies cover a wide range of marketing channels, but some specialise in individual services. It doesn't matter what niche your mobile app is in. It could be an online store, a photo editing app, a dating app, or a mobile game. 
There are also many growth strategy agencies these days that focus on the AARRR stack (user acquisition, activation, retention, referrals, revenue) rather than just acquisition, which is the most common goal of agencies. We recommend that you contact such agencies specifically.
What companies come to your mobile performance marketing agency as clients?
The clients of mobile performance marketing agencies are companies from a wide variety of sectors – e-commerce, games, and others. What they have in common is that they own a mobile app (an online store, a mobile game, or a dating app) that needs new users. These new users can simply go to the app, install it, or register for it and become an active member. Depending on which of these goals the advertising client chooses, this is what the agency will focus on when carrying out its task.
What services do mobile app marketing agencies offer?
Here is a deeper dive into the breakdown of services agencies offer, by marketing channel. 
Paid Social. The largest, total buyer-wise mobile app marketing channel, paid social is a great channel that uses deep data acquired on users to combine deep targeting abilities with the scale of the display. By buying ads based on consumer behaviour, professionals at performance marketing agencies achieve a variety of goals:
generating leads, increasing the number of likes, increasing audience engagement, and promoting a client's mobile app or conversions. This is why it is one of the most powerful tools for businesses to achieve their goals.
Paid social media advertising is suitable for all budgets, which is why it is so popular with businesses at all stages of development. Most social media offers a pay-per-click model, making sure you stay within your budget. 
DSP (Demand-Side Platform)
Purchasing platforms for advertisers provide access to unlimited media coverage. They are what allow the RTB ecosystem to focus agencies and advertisers on audience performance, not platform performance.
Another advantageous feature of such platforms is the ability to buy up "residual traffic" at a throwaway price. This is also profitable – the client company gets traffic at a copay value. 
Mobile DSPs are designed to address many of the specific challenges posed by the 'mobile revolution'. Here are some of them:
Mobile users carry their phones everywhere. Specific technologies are required to track their movements to deliver locally targeted ads in time. If done skillfully, these technologies present huge opportunities for personalised engagement.

Advertising creative. Mobile devices require ads to show up properly and look decent on a wide variety of screens.

Mobile apps. Most users not only go online and watch videos on their smartphone screens but also actively use mobile apps. Just as screen sizes and ratios need to be taken into account; different mobile apps use different sets of rules that need to be taken into account too.
To find mobile inventory, the mobile DSP integrates with special digital platforms called ad exchanges. This is where the publisher places its ad exchanges. Once the DSP integrates with the ad exchanges, it gains access to millions of ad impressions across the internet. And in addition, the process itself takes milliseconds to find and buy ads. It's all done in real-time auctions, called RTB (real-time bidding) in the world of digital advertising. In this process, the DSP decides which site is best to buy placement, based on the parameters set by the advertiser, and bids to determine the final price.
DSPs, especially mobile DSPs, are changing the entire system of buying and selling digital media. They make the process faster, more efficient, and better optimised, using a large variety of data that is more and more available every day.
This means that the individual is no longer involved in setting the final price. But this is not necessarily a bad thing.
Working with DSPs allows the advertiser to test multiple sources of in-app traffic simultaneously, which means they have more time to focus on other important tasks – improving user retention and return metrics or other sales funnel events.
In-app traffic (that's advertising traffic from mobile apps) allows you to attract users who use apps to go online and expand your reach to reach your offers. This source has its advantages:
Wide coverage of a wide variety of populations. 

When setting up an ad campaign, you can select apps that are close to the theme, which increases the likely conversion into an installation or targeted action.

Opportunity to get a guaranteed view of the full video.
Onclick Ads
Onclick Ads is a special format of online advertising that looks like a full-size browser window that appears behind the active window, or a browser tab. The main characteristic of the format is that the window appears below the page, which means that the user is not prevented from viewing the main page. In this case, the problem of "user rage" due to advertising is solved.
The most user-friendly format is Pop-Under because it appears in a new window behind the viewed page. Unlike Pop-Up ads that pop up on top of the window, Pop-Under does not make it difficult to view the main content. However, the user has to interact with the banner after closing the page. The main advantage of these banners is the high reach of the audience at a low cost of advertising. 
Mobile Interstitial
This is a new format that has appeared quite recently. Created specifically to monetize mobile traffic. This is a full-screen ad (not, as in previous cases, a part of the screen), which covers the application interface. It is represented by static images, videos, or animated content. They appear at the end of an action – when you complete a level in a game or switch between screens. 
Such advertising allows more information about a product to be displayed than banners or native ads. There is also space for creativity: unlike previous types of advertising, which were limited to text and graphic format, Interstitial can add video or animation. Another plus is that this type of advertising is hard to miss, so the message is sure to find its recipient. Despite these advantages, interstitial is one of the most intrusive types of mobile app advertising. Users do not know when the next ad will appear and cannot ignore it, as with native ads and banners.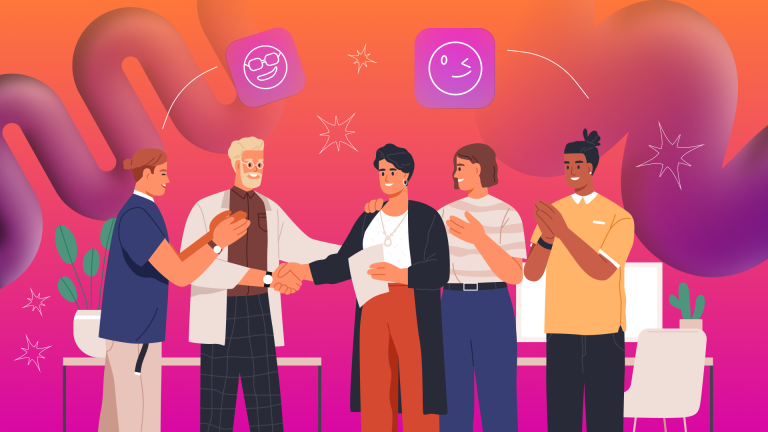 How do clients choose mobile app agencies?
Decision criteria that clients typically use to agencies include the agency's price, client history, process and results. This generally lines up with how we recommend a company select an agency. Here are some more consideration points for each item.
The mobile app marketing companies' record of results
If the agency has not achieved positive results for any other clients, then what are the chances that they will do so for you? Also, ensure that the agency has experience optimising for the KPI that matters most to your company's goals.
The app promotion agency's client list
Like app ratings, this is a way to use the wisdom of the crowds to vet a service; though asking for more details on the work done for the company, a case study/testimonial, or even to speak with an agency's prior clients is even better.
Price for app marketing services
Price is a tricky one, as in most cases price can be a signal of quality; however, mobile marketing has become a high-priced industry, and so many agencies charge significantly more than the tangible value they provide.
Don't feel drawn into paying an agency's price if you cannot afford it. There is no guarantee that an agency will succeed in the project you contract them for, so don't assume that hiring an agency will immediately return your investment in that agency.
You can seek other options, such as a smaller, lower-priced agency, an off-shore agency, or a freelancer, but don't slacken in your vetting of the consultants you consider, and if none meet your bar then perhaps try a different marketing strategy.
App marketing process
If you are hiring an agency for their expertise (which is the most common reason), ask a trusted marketer you know to review the agency's process and weigh in on whether the process makes sense for your goals.
Sometimes an agency's process may make sense for another company (e.g. larger, international, when inclusive within some larger strategy), but when applied to your company that process is no longer a good fit. In this case, the agency may not be a good fit.
Lastly – don't be afraid to negotiate or ask additional questions. Over time, agencies will hone their pitch process to a sharpened point, but you are the buyer, and most of the time, agencies will want your business. So make them work for it!
Occasionally you may encounter an agency that does not budge on their price, and that's okay – it never hurts to ask, and if you still find that they are the right fit for you, you have lost nothing.
How do agencies do mobile marketing?
Although our process depends on the channels we manage, our process usually includes the following common components. 
Stage 1. Setting up your campaign
Kickoff Meeting
Let's join our forces together to align on goals, deadlines, and budgets.
Arrangement of the process
After our in-depth analysis, we will deliver a Marketing Strategy Plan with concrete steps on accomplishing your goals.
Content plan
During this step, we will demonstrate created automated campaigns and offer tracking mechanisms.
Stage 2. Testing
Examination
Launch a temporary test with an agreed-upon budget to know the effectiveness of an ad campaign before full launch.
Learning
Analysing collected results and examining them to primary set objectives for all KPIs, identifying weaknesses and errors.
Improvement
Error correction, enhance of ad campaigns based on flaws to improve the ROI. 
Stage 3. Launching
Setting up your campaign
Launch of campaigns on the highest-performing channels and allocate funds to maximise your ROI.
Monitoring
Campaigns performance control and error elimination if necessary.
Analysis
Finish ad campaign, and further measurement of results and examining them to set goals for ROI.
Stage 4. Repeat
Accomplishment release
Report release of accomplished work and achieved results.
Meeting
Joint discussion about completed advertising campaign performance and new goals set.
Repeat
The resume of all the steps mentioned earlier, starting from in-depth analysis of the market.
Stage 5. Enjoying the result! 
If it was a short-term campaign and the client does not need more leads, we happily shake hands. If the client needs a steady flow of new clients, we continue to work according to the established scheme.
Who works on clients' projects?
Some clients prefer to work with a smaller team – this usually means more direct access to high-level specialists such as an experienced founder/partner, but it means that a smaller team may work with fewer clients or a smaller cross-section of client needs.
Other clients prefer to work with larger teams – although this often means that more work will be done by junior staff, if the work is repetitive, it is not as important, and it means that a larger agency is better equipped to handle larger projects. Large teams also have a more solid track record, which means less risk of approval from client stakeholders. Large companies tend to prioritise large projects, though, and may allow smaller projects to sit idle.
What if miscommunication happens?
Miscommunication happens. That's a simple fact.
While we try our best to avoid miscommunications by being transparent and keeping our clients informed via meetings/digital check-ins and reports, we have had instances where our expectations became mismatched with our clients'.
In these cases, the best method is for each side to clearly explain their expectations, and to determine whether there is a middle-ground to rejoin the expectations of each side, or whether the miscommunication is fundamental enough that the best course is to move on, which is also okay and happens sometimes.
For example, a client may assume that downloads mean active users, which is not the case. In this instance, if the client has misinterpreted their KPI as downloads when they meant active users, then at the first opportunity (likely when we open the floor of the first week's performance meeting to the client to raise questions/concerns), we can re-center our goal on the client's active user KPI is and educate the client further in how mobile app marketing operates.
The goal is to resolve the issue in communication with a more pure, straightforward form of communication, to tackle the root that caused the initial issue. Our solution is to provide the client with pure and transparent communication so that they can make a well-informed decision.
In this case, we will continue to be transparent that the forecasted performance for downloads will likely not match the performance for active users, and we will present a new plan, recommendations, and forecast to the client for review.
The client may choose a mobile app marketing agency to:
accept or adjust the new plan;

take their business elsewhere;

ask us to maintain the prior download-set goal.
If the client chooses option 3, then we will do our best, though if we are unable to, we have at least attempted to bridge the expectations gap with the client before moving forward.
5 tips to make your work with a mobile marketing agency the most productive
Make sure you give the agency enough information to do their job. 

Discuss exactly what is not acceptable to you. For example, you wouldn't want certain sources of traffic to be used. 

Understand that results will not appear overnight. The implementer needs time to implement their work, especially if poor performance needs to be changed.

Do not be guided one-to-one by the success of a competitor. He may have worked with different resources, more money, and in a different time frame when the market situation was different from what it is now. 

Even if you know exactly which payment model you want to engage with (CPI, CPA, CPL, Revshare, and so on), discuss with the agency which scheme they see as most profitable for both parties. 
Want to know more about developing your app? Book a call with the experts from the Adsbalance agency and take your app to the next level!