Incorporating UGC content can significantly increase brand awareness at no additional cost when it comes to online marketing strategy. Thus, this step-by-step guide will give you an insight into what UGC content is and how to implement it within your App. 
The abbreviation UGC stands for User-Generated Content and refers to non-sponsored or unpaid content people create and subsequently share online or on social networks. It is anything on the web created by individual people (not the brand) like pictures, images, videos, and texts. So, for example, when customers share their experiences thoughts google reviews or making a post on Instagram about a new Chinese restaurant that recently opened, it also refers to UGC. Or an excellent example of user-generated content is when a company shares Facebook Stories from participants of an event the brand has hosted.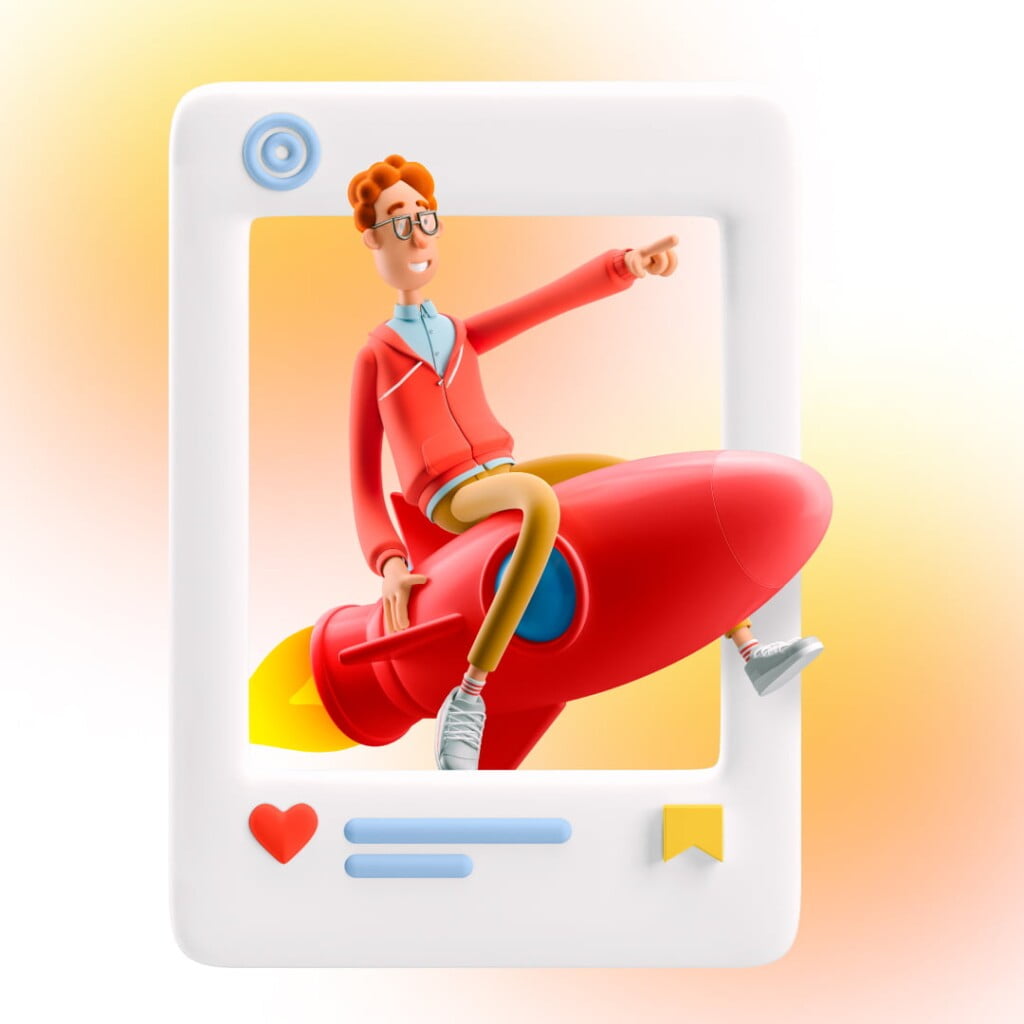 The variations of User-Generated content are endless. Some most popular kinds of content that people may perform habitually: 
Reviews

Social media posts 

Blog comments

Discussion on forums 

Videos on such channels as Tik Tok, Youtube, etc. 
Also, we recommend informing your users about sources where they can share pictures or other data and find like-minded people. For example, it may be a brand website with a unique form or a hashtag within social media.  
What can UGC help you achieve?
In many areas, marketing has undermined its reputation as a legitimate source of information. People struggle to believe in advertising and all the written benefits of a product and prefer to ask for advice from a family member, friend, or college before purchasing. Hence, it is not a surprise that the Nielsen study has revealed that more than 90% of people tend to believe friends' recommendations more than they do in advertising. Remind you of anything? Yes, Word-of-mouth marketing and User-generated content are built on the same principle – a user and brand. collaboration 
By putting a customer at the forefront of marketing strategy, a company can build trust in the customer-brand relationship and establish a sense of authenticity. Other benefits of UGC include: 
Content created by the consumer is low or sometimes free of charge production. It is a lifesaver for a starting mobile app, as the output of an application can be expensive. With UGC marketing, you can save money and create a loyal audience.

It offers creativity. By motivating users to share their thoughts, you build a creative field by presenting an innovative approach to showcasing your application. As a result, you may gain a significant portfolio of your product from different angles. 
Now that you have a general idea of what UGC is and how it can help, let's go forward.   
One of the most common errors brands make within user-generated content is sharing a post, text, video, and pictures without asking an owner's permission. Whether it is a review or a casual Story on Instagram, it is not fair to the people behind the content to use their property in a brand's marketing strategy. Instead, make it a habit to reach out to users who created content. This way, you are respecting their property by giving credit for their work. In addition, you are building long-lasting trust, so you are making a two-way relationship that benefits both brand and consumer.

A second most common error in UGC is to forget to collect and store the information. The information can be deleted, blocked, or just forgotten over time. Therefore we recommend creating a system of storage. This way, you can easily access the data and have an overall understanding of the data. 
How to incorporate user-generated content into your marketing
The numbers show that only 27% of marketers could fulfill UGC's marketing strategy and achieve results. So let's discuss the first steps of implementation.  
App Reviews are also a part of User-Generated content that most users, over 70%, look at before downloading an application. Reviews and ratings give the first impression about the product. Therefore, we recommend sending pop-up messages to motivate users to write reviews by providing special rewards, free characters, hints on an app if they do. By monitoring these numbers, answering comments, and fixing troubleshoots, you can increase conversion rate, boost interest, and build trust. 
Host a hashtag contest to encourage followers to share photos and videos on social media to receive bonuses on an App. By using a unique brand hashtag and popularizing it, your subscribers can enhance engagement, build brand awareness, and ultimately downloads.
Create a hashtag that associates with the brand, and that is easily written and remembered. 
Another way to create user-generated content is to engage users through App gamification. For example, offer users to complete tasks, share their achievements afterward, and reward them for their participation. The missions can include high scores, first positions on leaderboards, accomplished levels, points, etc. Further, after mission completion, create individual rewards that are interesting to share on social media. Encourage them to share these rewards to receive unlocking badges, discounts, and special characters if they did. Finally, do not forget to offer linking the app with a User using social media to ease sharing. 
A great example of gamification is the Nike fuel band campaign, where users were offered to track their physical activity after sharing the achieved results.
UGC can spread brand awareness about your application and solid trust, enabling you to get a competitive edge. You can start implementing UGC into your marketing strategy and create a solid online presence with the above tips. Also, we, Adsbalance, have expertise in this field and are happy to help. To read more about our service, read by the link.