With its colossal competition, it is easy for both a beginner and a long-term business to get lost in the world of digital marketing. Unfortunately, targeted advertising, social networks, and SEO optimization do not always help. So what are the new methods to increase the conversion rate and attract a customer? About that, we will be discussing today.
Influencer marketing - how does it work?
The latest research in marketing has shown that 70% of people purchase products or services based on reviews on social networks. And it is better if these proposals are made on behalf of someone known to the general public, that is, someone who can share their authority. These can be media celebrities: actors, public figures, bloggers, or someone knowledgeable in some concrete field—the so-called opinion leaders who gather a target audience around them. The clients believe in their reputation and words the most. Furthermore, people tend to look upon their idols, copy their style, and use the same phone, perfume, or mobile application. And although this topic is not new, it is only gaining popularity in mobile marketing field. Therefore, we offer to try out this strategy for your App.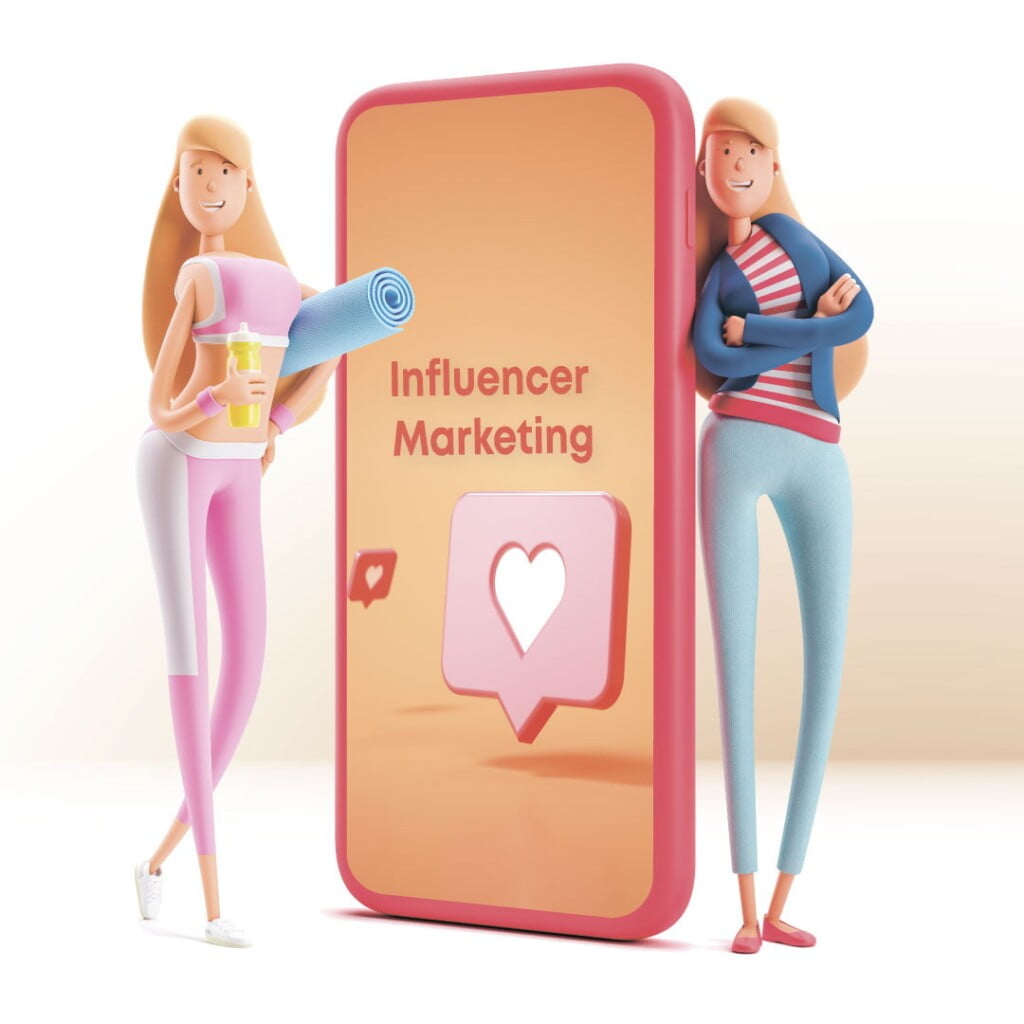 One of the most striking examples is the "Clash of Clans" ad with British actor Liam Neeson, which became the most popular video on YouTube in 2015. The ad has collected more than 100 million views. It has and Neeson's charisma, a bit of humor, and the plot that is a reflection of the App. In addition, it was interesting for all fans to see their idol from a non-standard side – as a user of the game on a mobile phone. Of course, after this brilliant marketing move, the number of downloads of the application went up sharply.
Other well-known companies picked up the idea, and now Influencer marketing is gaining popularity each year. The main thing is not to make a mistake in choosing a partner company that will help you organize the promotion strategy of your digital product.
Important!
However, even in such a seemingly win-win marketing strategy, there are several nuances. For example, how not lose a loyal audience and gain a new one? 
Firstly, it is crucial to choose the correct media persona that will appeal to the target audience, which is subconsciously trusted. For example, it would be a strange decision to invite Jamie Oliver, who is respected for his cooking recipes, to advertise a mobile shooter game aimed at teenagers. 
If the choice turns out to be unsuccessful, the effect of such advertising will be precisely the opposite: seeing an unpleasant figure, potential customers will associate it with the brand and hardly want to get acquainted with the products.
Secondly, the center of the ad should not be around a person but on the product, do not hope that celebrity charisma will solve all the questions. Hence, the whole marketing plot should revolve around the App and its competitive advantages. Otherwise, people will fall in love with the persona and won't remember anything about the commercial. 
Influencer marketing for Mobile Apps
There are more than 5 billion mobile phone users in the world. So imagine how your income can increase if you correctly build a business marketing strategy, whether a startup or a brand campaign.
Psychologists state that people are prone to authoritative influence and often make quick, even thoughtless actions. With modern technologies, this process is even more straightforward in marketing. In a world where there is almost no time barrier, people do not have to go to the other end of the city to discuss the purchase terms, order a product, or become a participant in the advertisement. All that they need is a phone, Internet and an excellent mobile application. Now, thanks to a mobile phone, you can directly contact a person, offer an individual promotion, and then immediately place an order.
The idea of using Influencer marketing to increase conversion is relatively old. However, it only recently penetrated the public realm. Now even small-sized companies can try this promotion in practice to advertise their applications. In addition, currently, there are significant and diverse mobile audiences, people of different professions, hobbies, locations, etc. Therefore, it will be pretty easy to find your target audience. Yet, you need to use this approach carefully. In big organizations, there are special departments that are responsible for this kind of marketing. Alone or with little experience, you can face many pitfalls. To avoid this, we recommend asking for guidance who professionally knows how it works for a start. We, Adsbalance, have expertise in this field and are happy to help. To read more about our service, read by the link.