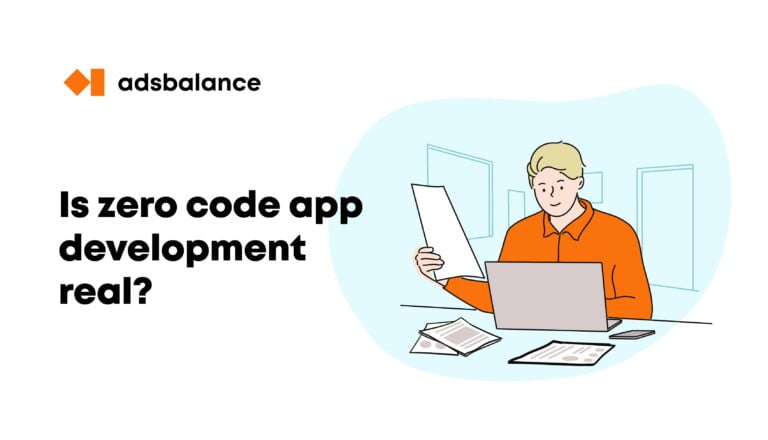 There seems to be a software developer in every family you know, even mobile development exists long enough to have their own colleges and universities academic departments, and still the demand for anyone skilled is much higher than the supply. That is why the in-house dev salaries continue to grow, and, while the costs of outsource development differ greatly from region to region, IT services of the sort might still be too expensive for startups, non-profit organizations, and various individual creators.
That is why the opportunity to create anything without being able to write a single line of code is even more desirable than ever. This opportunity is called zero-coding (or no-coding), and that's the topic of this article, but, In fact, there is much more to the idea than just the question of costs.
Who needs zero coding platforms and utilities and why?
Imagine that you're in 2012, young and aspiring, with a killer app idea in mind. Let's say that you have done a nice job calculating and forecasting business stuff: who needs your product and why, what are the monetization possibilities, maybe even some market research etc. The only thing left to do is to .. create the product itself! What would you do to make that happen? Maybe, you could find an investor for your project, get through some nine circles of hell and end up in someone else's debt, moral or real. Of course, finding some funding is not as gloomy as in the previous sentence, but still not a bed of roses. What do you do?
Maybe, you'd try to learn to code yourself. This used to be, and still is a great option, but today the variety of languages, engines and platforms is overwhelming and choosing the starting point might be even more stressful than learning itself, let alone keeping up with the updates and sorting the wheat from the chaff.
Also, learning takes time. However smart you are, the good ideas, especially in 2021, are rarely in the air, and if they are, you have to be the first to put them to life before someone rich and powerful does (that won't save you from copyists but at least will give you a chance).

You may find a non-profit team who is ready to help you with programming, but this certainly requires teamwork and some communication skills. To be honest, it's hard to imagine a great product led by a person incapable of social interaction, but starting alone will help you to at least to get ready for working in a team. In addition, professionals rarely volunteer to take part in private projects, which means that your "available" team players might rather be a nuisance than help. Yes, we are pessimistic.
So, if you are an IT Lone Ranger reluctant to both be in an investment debt and work in a questionable startup team, zero-coding is a generous gift of modern reality.
Maybe, this description does not fit you. Maybe, you have a cool hypothesis and want to try and check it without creating a startup and hiring a team. You even might be a marketing specialist doing market research, with 10 hypotheses in mind. Would you hire 10 developers for 10 apps? We believe you won't: that what no-coding tools meaning is, too (apart from the abovementioned points).
How does zero coding for apps work?
Many of you have heard of no-coding tools for web development, especially creating websites. Most of them are visual constructors: pick the templates you need and place them in the right order. The only things that differ from platform to platform are the number of templates (and the functionality itself), the level of their customization and the number of third-party integrations like maps, analytics, email senders, marketplaces, social media, and so on and so forth.
The apps constructors use the same logic, even though they are less widely spread than web tools due to being not more complicated, but more.. variable, so to say.
What are the differences between app building platforms? We have already mentioned some of them, but here is the (almost) full list:
the number of features — write down the functionalities that matter for you

the number of integrations — the same here, try to remember the third-party things that are necessary

the ability to publish your app in the stores. No, THE ABILITY TO PUBLISH YOUR APP IN THE STORES. Don't say we hadn't warned you.

The availability of monetization — whether it's possible to implement third-party ad codes or the quality and rev share percentage of the default options.

Platforms (IOS, Android, rarer Windows Phone and so on)
What are the most popular zero-coding platforms for building apps?
Have you ever tried to build your own app using any of the mentioned platforms. Or, maybe, using low-coding templates? Did you reach your goals? Was it fun?

Share your thoughts in the comments section!