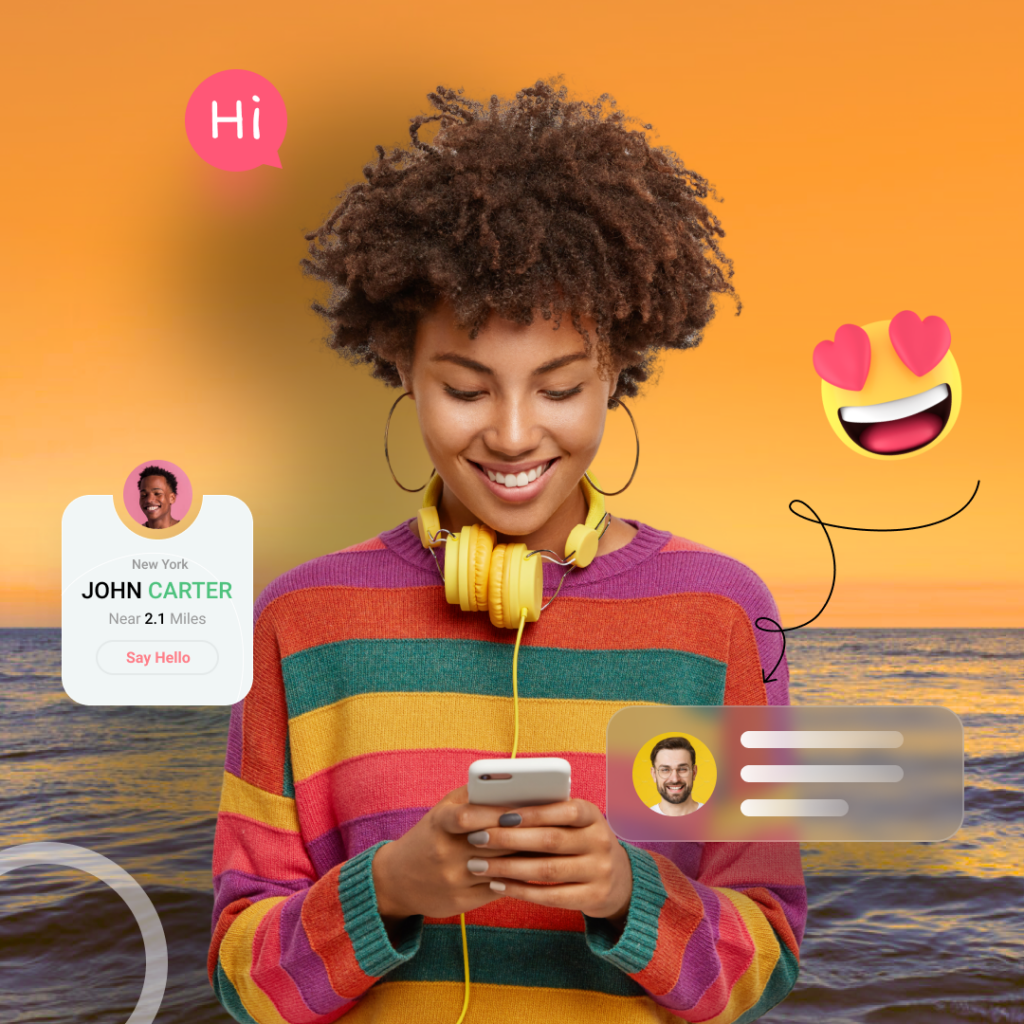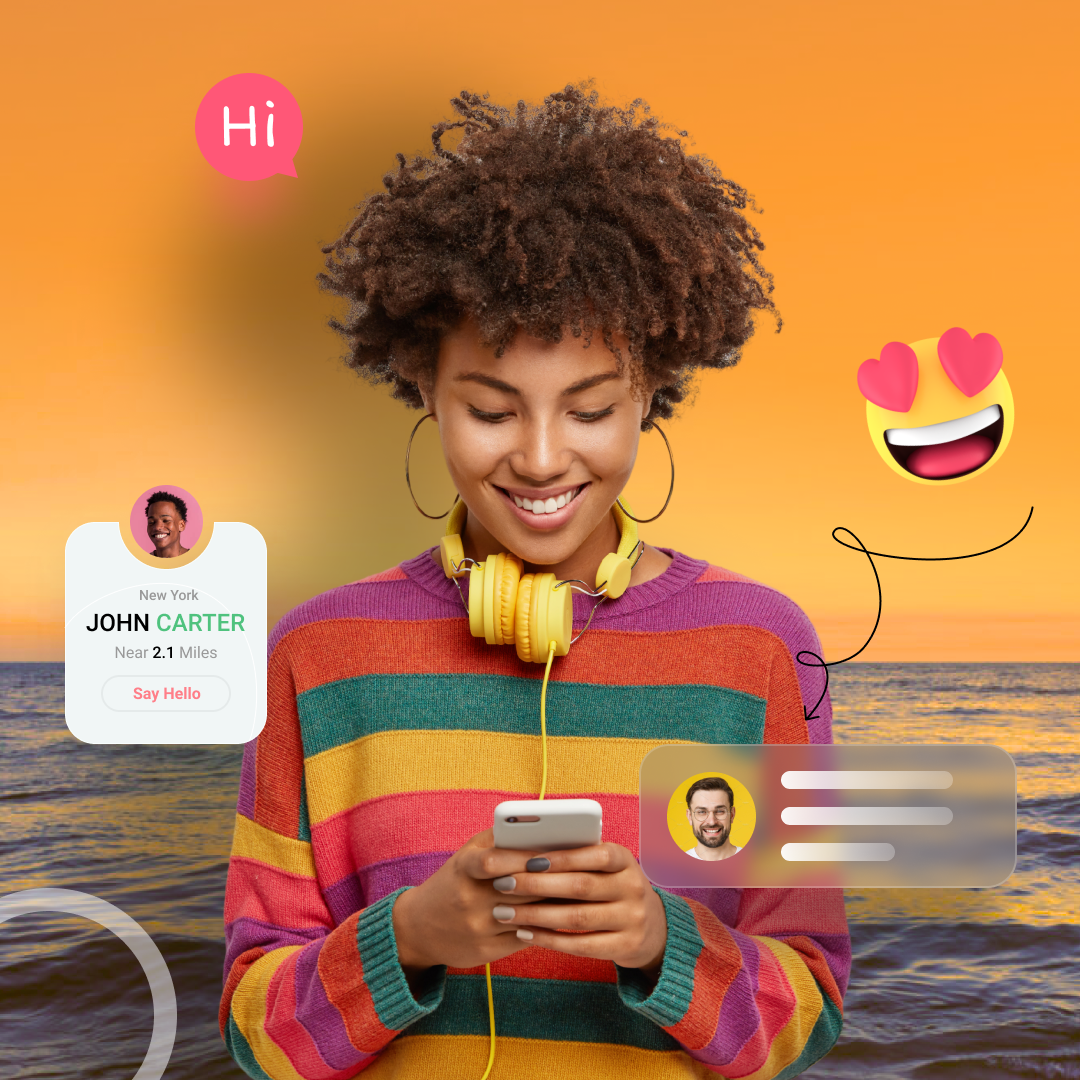 The dating vertical has always been for the real affiliate pros. Those who drive traffic to dating continue to make money from people's desire for dating and flirting. How has the dating vertical changed from years past? 
In this article, we've gathered up-to-date data on the current state of this niche, what approaches work, and which sources convert best. It concludes with a couple of recommendations.
There's been stability in the field of dating. Push notifications are still working. The price per lead is still one of the highest in the USA. You still have to think about the creation or selection of creatives.
Of course, the adult will bring more profit in the here and now. But don't discount the mainstream either. With white marketing, you can make a steady income over the long haul.
How to work with dating in 2022?
Thinking about working with your keying affairs, you should, first of all, decide on the GEO. What is ideal for Europe or the USA may not work in Tier-3 countries. Therefore, we must pay attention to highly specialised products.
Traffic sources
Google Ads. Contextual advertising still gives profits. The disadvantage is that you have to bypass ad network moderation (for the sake of adult offers and quick earnings) or plan to spend budgets for the sake of profits in the long run on mainstreaming. One possibility is to create a review site for dating services and apps and then run contextual advertising.

FB, IG, and other social networks. The main social networks for dating today are FB and TikTok. In the first one, you can start targeting your desired audience, but the second one can give a lot of traffic for free. 

Push traffic. Buying displays in push notifications is not difficult. But you need to look for quality traffic – the same link can work differently depending on the resource on which it will be shown.

Purchase advertising on adult platforms. This can include 'adult cinemas', sites, forums, and more. Everything is as usual – people come to such sites for obvious reasons. And if you show them your banners, prerolls, or native ads, you will get the target audience.

SEO. It may seem strange to some, but search engine traffic is excellent. For the advertiser, it's the nicest option: it gets a truly engaged audience. You can create a dating services review site, promote it by the selected keys and get the profits.

UAC and the like. Dating apps are familiar to everyone. Today their ads can be found on FB, VK, IG, and other social networks. Lately, however, it has become more difficult to pass moderation. 
Of course, these are not all possible sources. You can always find something new for you and test.
Approaches
As always, you have to take into account GEO and your target audience. The narrow target audience (LGBTQ+, mature, or something else) sets certain conditions, according to which creatives have to be created. Be sure to go to spy services and see what competitors are using.
Don't use aggressive approaches, although they work too. The main thing is to present them in the right way. A girl in a swimming costume, for example, might not offer certain services for money but invite the community of cosplayers, sports girls, etc. In general, don't claim or promise that your app users are willing to get naked on demand: people might not believe this, and source moderation will ban you. Rather, tell them that they are looking for a 'real person', a 'trustworthy partner', etc.
Here are a few more tips
Pay attention to the target audience. It's standard – Latin America and Asia are used to brunettes (because they see them around). But you can see how creatives with redheads or blondes will do – these are rare archetypes for local audiences, so they may perform better than standard ones. By the way, if you're casting for adult, you can check audience taste statistics by GEO on Pornub.

Do away with masks and glossies. It's best to use photos that make people look natural for your creations. Moreover, they may seem ugly to some. But a "homemade photo" without any processing or makeup will inspire more confidence than a photo that looks like it was taken from the cover of a fashion magazine. 

Localise your creatives. It's not just a question of language, but also the type of people in the image. Therefore, it is advisable to pay attention to local photo stocks for a certain GEO, because rarely will someone be interested in photos of a Chinese woman living in Iceland. 
What has changed in the behaviour of the niche's target audience over the last 2 years? 
During this period, the time people spend online and the number of conversations have increased, so there is no lack of users who want to register on the dating platforms.

People are looking for easy, fun conversations, flirting, and emotions.

Many affiliates have become more active with mainstream offers. If the focus used to be on adult, now it's shifted a bit.

Regions. Latin America, Asia, and Oceania are doing well. Compared to Tier-1 and Europe, these regions have less competition.
Overall, the advantage of dating is its stability. The niche continues to show consistently high volumes and results. Regardless of the twists and turns of 2020 and 2021, people want to get to know each other, connect and get emotional. And advertisers offer them all sorts of apps, services, websites, etc. Therefore, it is possible and necessary to make money from it.