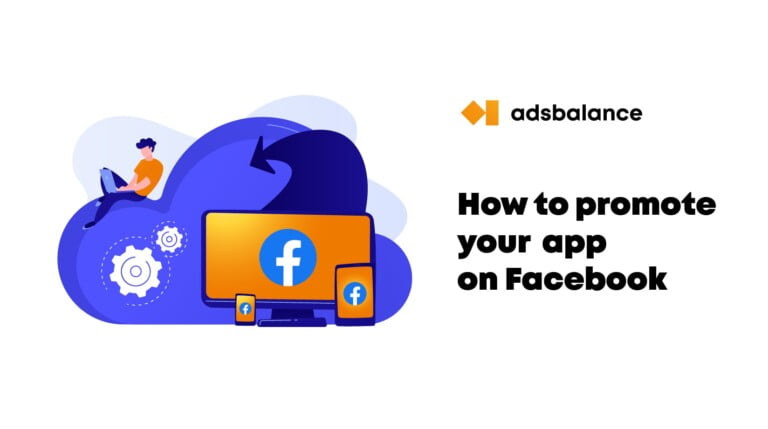 How to Promote Your App by Driving App Installs from Facebook

Your app could top charts, and the last piece of the puzzle is the users you need to take it there. With over 2.6 billion monthly users globally and some of the best audience targeting techniques, if you don't promote your app on Facebook, then you're wasting your app's potential. Learning how to promote your app on Facebook can take it from beta all the way to billions of phones worldwide. All you have to do is let Facebook ads for app downloads help you.
You can market your app anywhere, but combining Facebook install ads with the huge reach is a sure fire way to see a return on your ad spend. Facebook ads allow you to narrowly target your audience (provided that you know it), and create ads that will actually reach users who are more likely to interact with them. What more could you ask for?
If you don't know much about Facebook ads, don't worry! We're going to provide a brief guide to help you get started. Your app could soon be on many more phones, let's talk about how:
First Steps to Promote Your App On Facebook
Have you created your Facebook business page and set up your Facebook Ads Manager account? If not, what are you waiting for! You can also create a Business Manager, but that's not obligatory for the beginners. After you've done that you should:

Download the Facebook SDK and app events

Register your app on the Facebook for Developer's site

Link your app to your ad account
The Facebook SDK gives you the ability to pass data from your app to Facebook. This is an incredibly useful tool that allows you to accurately track and measure the actions people take in your app. This, along with registering your app on the Facebook for Developer's site, will allow you to optimize for installs, app events, or value.
To be clear, you can still run an install ad campaign without completing these steps, but your ads won't be optimized for app installs (which is the exact thing you want) and you won't be able to measure and track them. One of the most valuable things in marketing is data and without the ability to track your Facebook app installs, you can't optimize your ad delivery and you won't get the best return.
Now that you've got your account and metrics all set up, you can start any campaign or ad set you want.
Set Up Your Mobile App Install Ad
After you've completed the first steps in setting your Facebook app campaign up for success, it's time to create the ad. Once you've selected Create Ad in Ads Manager, you will need to:

Set Campaign Objective
While there are two campaign objectives, you want to select App Installs, as your goal is to get more people to download the app with a Facebook app install campaign. By selecting this, the campaign will optimize towards the goal of placing your install ads on the feeds of your target audience who are most likely to take action.
Specify The App Store
If your app is available in more than one app store you'll need to specify which app store to send your paid traffic to. Maybe you only want to promote your Android app on Facebook, or maybe it's also on the App Store. Regardless, you still need to let Facebook know where to send your paid traffic. This is also important because if your app is available on more than one app store, you will need to create ad sets for each store.
Choose Your Audience
Do you already know your target audience? If so, input all their demographics. Knowing who you are targeting is crucial to seeing good feedback from ad campaigns, it's kind of a waste to market to people who definitely won't download your app, right? Facebook ads are effective because they deliver your ads straight to the phones of those most likely to interact with them, so utilizing this feature is important.
If you know your audience already, you can use the custom audience option. Just input all the data you know about them, age, gender, occupations, net income, location, etc. If you know that your app is meant for a demographic, you can customize your audience to fit that.
Not sure of your audience yet? Facebook mobile ads have the "lookalike audience" for this reason. This option will create an audience that is similar to another, so if you already have a page with a large following, Facebook can generate a new audience based on that. You can also create them by uploading email lists, app events, and more. As long as there are at least 100 people from one region in your custom audience, Facebook can create a lookalike audience.
Even if you haven't really honed in on your target audience yet, the tracking that Facebook SDK and app events does will help you really define what demographics you're setting your ads for, which ones respond best to what, and which types of ads work best for who. So even if you have a loose target audience to start, the more Facebook app download campaigns you run, the more defined picture you can build.
Set your budget
You can set your budget for your whole campaign, which will distribute your budget in real time to ad sets with the best opportunities. If you have a small budget, this option will get you the most results from your campaign at the lowest cost. Your other option is ad set budgets, which allow you more control over ad delivery. If you have many different ad sets targeting a large audience, this option might work better for you.
Daily budget or lifetime budget? This is what you decide next. Do you want your budget spent over the lifetime of the campaign, or do you want to set the budget for daily? If you're working with a limited budget, setting it for "lifetime" will help you avoid overspending and give you more flexibility on how much you spend daily.
Choose Your Bidding Type
A bid represents what you're willing to pay to achieve the desired result from someone in your target audience. There are two bid types Facebook now currently offers
Automatic Bidding – Facebook sets a bid that will optimize delivery for your ad
Manual bidding – you set your own cost per app install
If you have a limited budget, manual bidding will allow you to set a cap on how much you want to spend per install. But if you have a more free budget, automatic bidding will allow Facebook to display your ad to a more ideal audience, thus getting you more installs. The more control you retain over costs, the more restrictions you put on Facebook to find lower cost opportunities for your desired outcomes.
Choose your creative
Your creative is the actual ad that will be shown to the user, the visual media they will see. Your options for your creative are one singular image, video, or carousel. Which creative you choose depends on what you want, but we'll talk more about this later.
Crafting an Effective Mobile App Install Ad
Now that you've gotten all the technical stuff out of the way, you actually need to design an ad that will really drive up your app downloads from Facebook ads. Your mobile ad will more than likely only be visible for a short second, so you want your ad to catch the user's eye, and then hold their attention long enough to get them to download the app. So let's take a look at the tools that you have in your arsenal:
Words – You have two different sections of words that you can use to your advantage, the headline, and the actual body or copy of the ad.
Headline – While it's tempting to just make this the name of your mobile app, that's not really the greatest use of the 25 characters you get. Use this space to grab the user's attention, if you're running a promotion, deal, or sale, utilize this space to let the user know, you want to suck them in and almost everybody loves a good deal.
Copy – This is where you can really grab the user. Within these 90 characters, your copy really needs to shine. Chances are, your app hasn't gone viral yet, so you want to use this space to convince the user why they need to download your app. Explain its key function and why they should download it in a concise and convincing manner.
The best part about your headline and copy is that you can tweak them for different audiences. If you have a broad audience, you can try out different texts tailored to different subsets of your whole audience. You can run six single image ads with the same image, at the cost of one. Try out different copies and make your ad customizable for the best results.
Creative – Besides words, you have visual aids at your disposal, and this is where you can really grab the user's attention. As we mentioned before, there are three different creative options available for Facebook mobile app install – a singular image or video, or a carousel.
Image – Naturally, this type of ad includes only one image, which is why it's so imperative that the image you choose both grabs the user's attention and accurately illustrates your app and what you want to show users about it. Your image should stand out; the last thing you want is it blending in with the timeline. Also, make sure that your image is a good depiction of your app, it's the first and possibly the only image a user sees of your app.
Video – With a video, you have a little more room to showcase what your app can do. Single video ads statistically drive better conversions because they are better at catching attention and they show more. Consider if you want just a demonstration of your app, or maybe a video depicting what your app can do for people in real life. This creative option is very versatile, it truly depends on your app. Just make sure your first few seconds are gripping, engagement drops off the longer the video is.
Carousel – Does your app have a bunch of cool features you want to showcase? Carousels allow you to use multiple images or videos for your ad, and the users can scroll through. With a different headline for each image, carousels are a great way to show off several features of your app as a way to entice the user to download it.
Call To Action – The last piece before you run your Facebook app download campaign is the call to action. This button is what the users see and click on to go download your app, it literally calls them to do something with the ad they've just seen. Facebook offers you 11 different call to action buttons, so you can easily choose one that fits your app. You can choose the general "Install Now" or "Use App" or more specific call to actions if your app is more specific.
Now you can run your campaign and you know a little bit more about how to promote your app on Facebook! The most important takeaways are using the tools that Facebook provides to drive your own success. You have a wide variety of Facebook mobile ads to choose from, and all of the metrics you get from the Facebook SDK will allow you to track how your campaign is doing.
But we get it, running ad campaigns can be a daunting task, from creating the ad to actually putting it out on Facebook, there's so many details to remember. That's why we can take care of all the details for you! At Adsbalance, we specialize in mobile user acquisition and have experts that can help you with any stage of your campaign, from planning, developing, to analyzing the metrics, just contact us here or book a call via the website right away and give your app the best chance of seeing the world.