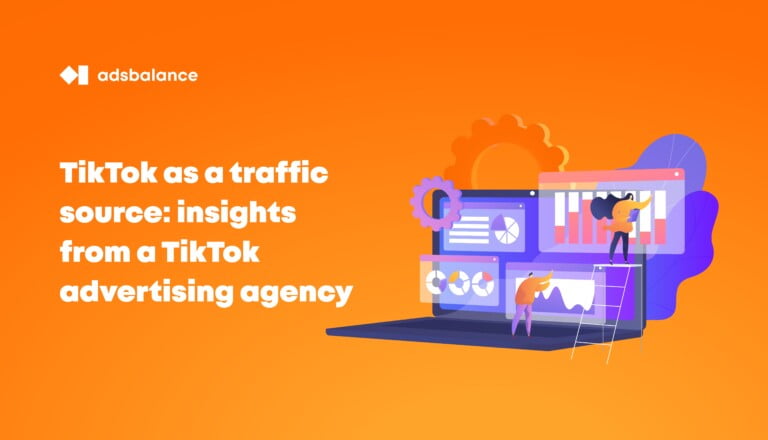 What is TikTok? (just skip this if you are 100% confident in your knowledge)
Originally, TikTok was largely based on Musical.ly — a social media app of Chinese origin for making music videos and live streaming created as long ago as 2014. After Twitter announced Vine's closure in 2016, Musical.ly has shown significant growth in downloads. ByteDance, a huge Asian entertainment holding, bought the app in 2017 and merged it with the newly created Douyin (named TikTok for the international market), and Musical.ly's userbase migrated there.

This is how Musically looked before the redesign.
Today TikTok has a userbase of approximately 800 million people (the overall number of downloads has reached 2 billion), who can created short videos (3-15 seconds) and looping videos from 3 to 60 seconds. The specialty of the app is the music: it can be added to any video (more than two tracks at the same time), sped up and so on. Many of the videos there become viral and are exported to other platforms like Instagram (Stories, for instance) and Youtube. Also, the powerful recommendation system (in the according tab) is said to suck you into the app to never let you go. However, those words can not describe the type of creatives and we find it quite useless to describe how "the absolutely TikTok-is content looks", so it's better to see once than to hear twice (many more times, actually). The most popular video categories are "fun", "dance" , the third place is shared by "pranks" and "fitness", the latest being the last year's trend, but we'll get back to that later. So do you need to advertise on TikTok and what is so special about TikTok advertising videos?
Types of ads and ad creatives. Traffic sources.
TikTok video ads: the most famous and powerful format for all types of user acquisition, your first choice when you start with TikTok and are not even present there. Nice fact: it supports multiple calls to action.

Pay attention to the music (all in all, it used to be a "music" app one day), but always keep in mind that users often keep their sound off, so it's necessary to make sure your visuals will make everyone want to hear what you have to say.
A perfect TikTok commerical is engaging and fun (does not have to be an "ad video", your brand in the background is enough)
News feed video ads: the same, but different. We suggest that you use it alongside regular videos to feel the difference.

Vigo and Halo video ads: as follows from the name, they are not shown on the main app, but in the brand audience network apps. Like Instagram ads set up in Facebook.

Special branding options that might come in handy if you have or plan to build a TikTok community. Brand filters, "brand takeover" banners — everything you need to know your company image and voice does not get lost in a crowd.

The TikTok advertising platform is quite straighforward but the ad campaign setup depends on the advertised product type so you should better refer to the buying expert for the personalized recommendations if you ever think of how to set up TikTok ads.
Why should you choose TikTok for advertising your product?
It's still viral and growing! That means that you may never (at least for the foreseeable future) run out of audience because your potential users become TikTok users every month

It has good targeting opportunities, all of the up-to-date parameters like age, gender location, interests, language, and device, which is supposed to be the "necessary and sufficient minimum in 2020", but in fact, it's not: many traffic buying platforms have a poorer set of options. The killer feature, in our opinion, is including the ability to use third-party targeting systems, which is quite impressive. For example, our dearly beloved Facebook won't let us do that.

In addition, there are user behavior analytics options available, as well as the marketing pixel (that needs to be set up on your web page to track user behavior and conversions)

If you already have a brand page in TikTok you can compare your target audience suggestions by viewing the account demographics' stats.

Bonus for app owners: apart from other goodies TikTok has, the ad campaigns are optimized for installs quite easily.

TikTok supports some of the most popular analytics systems and trackers, including Appsflyer, Adjust, Tune, Kochava, all of the Google Ad products, and more exotic ones, like Tenjin, Appmetrics, Sizmek and MyTracker
What are the best verticals and product types to promote in TikTok?
We believe that the best verticals are:
E-commerce

Games

Utilities

Fitness apps

Finance

Media



Here are some popular stereotypes and misconceptions about TikTok we'd like to dispel.


TikTok is for zoomers!
Here's the long-playing one. It really started as an app for teenagers (Did you know TikTok doesn't (formally) allow users under 18 to register? However, to put it mildly, ironic it sounds, it's absolutely true. The fact that no one checks the real age of a new user is another thing)
The users are getting older every day, not like us and you, though: much faster. There is a chance that in a couple of years (unless, of course, it gets banned), it will become an app for grandmothers.
TikTok doesn't have many users in my country.
Definitely more than you'd expected. Honestly, this might happen (we don't know what country you live in) but is highly unlikely. If you don't use TikTok, this does not mean this is true for your target audience, it's just a typical cognitive bias.
Here's the visualization of top TikTok countries by users:
TikTok is a no-brainer.
Thinking that the most trendy app of the past two years is "stupid' or its audience is stupid is like starting the "kids those days" thing (they are spoiled, their music sucks, they dress awfully and have no respect for the elders, or the words we have been hearing for more than two thousand years, maybe longer, this is the perioud we have the proofs for) You might keep grouching in a private conversation, but that kind of attitude won't do you any good when understanding and finding working approaches to your audiences. It is true that, mainly, the top-viewed content is relatively simple, at least due to its length. It's rather hard to make an intellectual and attention-grabbing video lasting 15 seconds. Watching those videos is less and less a sign of anything at all. Compare it to porn (harsh but not untrue): the content is not equal to its viewer.
Also, TikTok is easy, just be fun in a trendy way. Being fun or entertaining is often enough, but we highly recommend you to refer to trends specialists, in-house or outsource, because following those specific trends will soon require some sort of advanced training.
It's the Instagram for pranks and dances.
Whatever you mean by this phrase, never (never) copy your Instagram creatives and working approaches to TikTok. Apart from tech differences (for example, "swipe up" means "skip the video" in TikTok being the direct opposite of Learn More in Stories ads), the, so to say, ads style is completely different. Be smart and behave accordingly.
It's expensive.
We have cases where TikTok was literally the cheapest and the best performing traffic source among all others.
Have you tried TikTok ads for user acquisition and what are your impressions?
Did you feel you made the best out of it? If not, we might help. or just recommend you to give it another try with different approach.