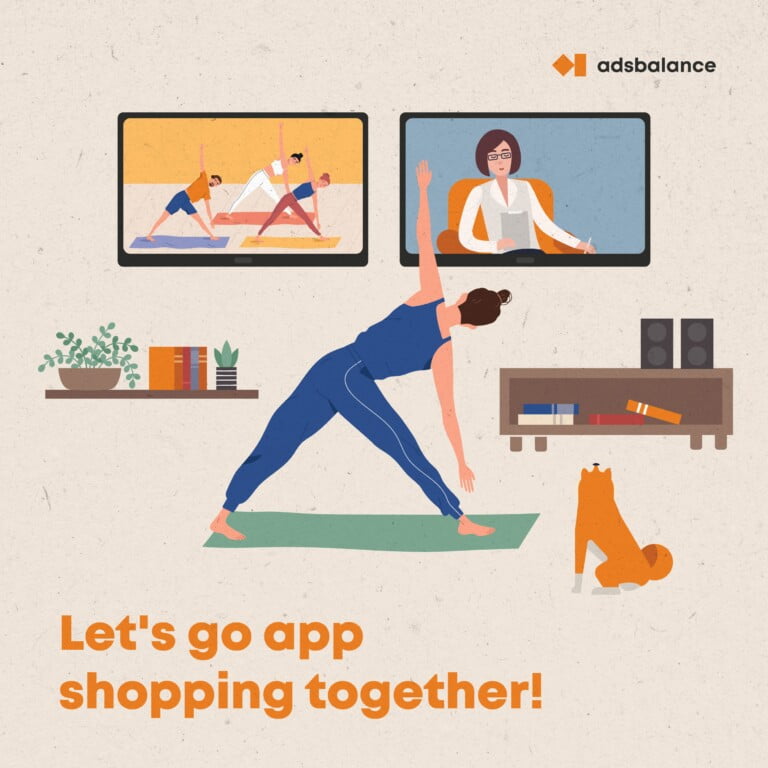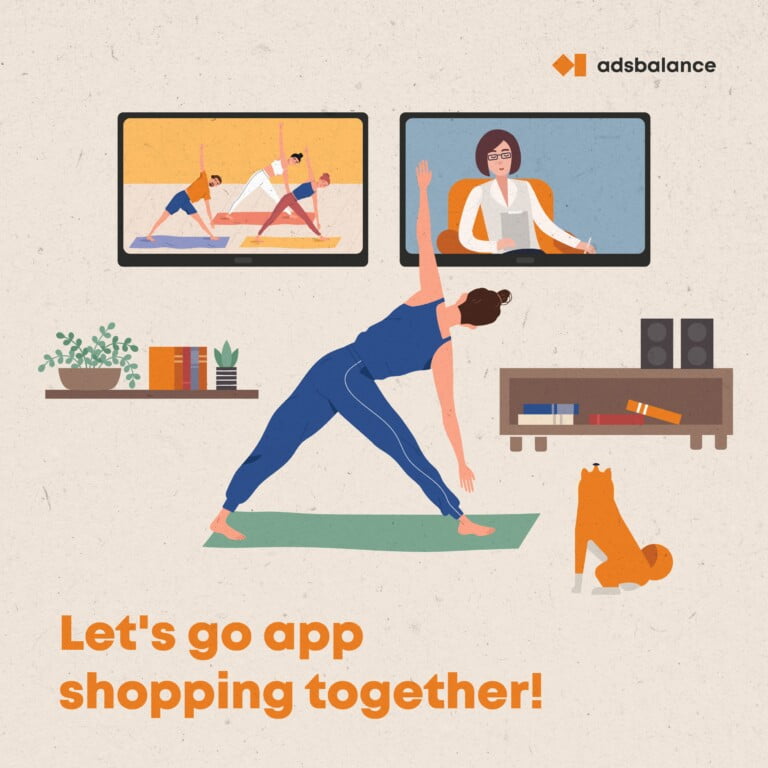 Hey-o! It's been more than a month since our team started working from home, and we couldn't but think of apps we both work together with and use on a daily basis, that help us bring some joy into our domestic/working routine.
There are many previously non-existent issues and problems that we have to combat every day: some of them are minor and some of them affect your productivity or even your physical and mental health
One of these issues reclining to problems is the lack of physical activity and the involuntary sedentary lifestyle. Normally, WHO recommends the following (yes, we almost quote this):
1. Adults aged 18–64 should do at least 150 minutes of moderate-intensity aerobic physical activity throughout the week or do at least 75 minutes of vigorous-intensity aerobic physical activity. That means a bit more than 20 minutes of "slow" exercise a day or 10+ minutes of normal aerobics.
2. Aerobic activity should be performed in bouts of at least 10 minutes duration.
3. For additional health benefits, the numbers should be doubled.
What does this mean today? Chances are you have reached your activity level by traveling to work, walking in the park, or maybe going to the gym. Now you can partially repay for you by doing domestic chores, playing with your kids more often, or maybe restoring your apartment, but WHO still recommends that you follow an online fitness program — the impression of your activity being supervised by someone else makes difference, also a ready-made plan is good for the beginners (and okay for the rest).
So what do we have here? 30-day fitness by Bending spoons is a way to start (or a way to continue). You can choose custom workouts (there are more than 420 of them), but, of course, the very essence of the thing are 30-day challenges — for example, "Bikini body"
What makes this app really special is a list of all exercises used in the app with both videos an a written instruction. The author of this, for example, is sometimes a bit paranoid about the right technique for a new drill, so the instructions make the core points clearer and life — easier.
Coming next is another — but significantly different — fitness and lifestyle all-in-one app called BetterMe. A subscription helps you plan, control, and optimize your diet and training plan — a kind of 360' angle-app that includes a calorie counter, diet and workout planner, and some other stuff, like water consumption. The idea of the app is the ability to get into shape you need and become healthier with a single app (and yes, they do provide a plan that fit not only your regular lifestyle but also quarantine days)
The only possible drawback is no available free trials for Android users and impressive app size for Apple device users (some 400 + Mb)
Supposedly, you're done with your physical health for today — so what's next we have in store for our precious wellbeing? Of course, mental health. None of our team members had ever come up with an idea of visualized meditation before we started actually working with the Mesmerize app. The idea of meditation itself is not new, of course: we'd say that before the lockdown everyone who had the intention of trying the practice has already tried it, but the new reality introduced new challenges for our mind. Even those who could never imagine themselves closing their eyes and emptying their mind while taking a lotus pose (spoiler: you need neither closing your eyes nor lotus. If you've been hesitant to try meditation and found it a far-off, kooky yogi-for-only stuff, this is high time you changed your opinion. It's almost as real and cogitable as squats and lunges, and if you don't know where to start, start with cool visuals and guidance from Mesmerize app! Each meditation steps sequence and pattern pack is generated before you start, but if you find the session you had really cool you can save it for later.
As soon as you're calm, fit and rested, you need something to make your mind more efficient, and there's nothing better than building new neural pathways, which comes from learning something new — not only new information but also ways and methods of thinking. Learning new languages is a good find for that, especially if you haven't become a full-time polyglot before this all started: you don't just learn new words and rules but also invent new ways of learning, create your own methods of memorizing and using them, as well as to adapt to your needs someone else's. We bet you have a language I-always-wanted-to-learn in mind, so here comes Babbel. Unlike many language apps that just combine randomized vocabulary tuition with a phrasebook, it was created by professional tutors in each language they provide (there are 14 for now). I fancy comparing it with a good fitness app: you can customize your daily language journey according to the time available and your goals — the range of goals is quite impressive! Another positive thing is that it has a desktop version: many of us still are more used to doing intellectual stuff in front of the computer.
If your language level is at least intermediate and you need to boost your listening comprehension skills, you can add Storytel to your polyglot package and choose easy, or previously known books to both learn and have a good time. Or, in case you just want nice and easy (new) neural connections (like the nu-nu sound, and do you?) hands-free, you can listen to audiobooks in your native language. Frequent readers will find the selection of books available quite appealing, and newcomers will enjoy recommendations. If you ever give your phone or tablet to the kids, there's a "kid mode" so that only safe books are displayed. There's a nice option of giving anyone a book to listen to for free — the only condition is that the addressee doesn't have the app installed previously.
By the way, have you ever thought of how the scenery affects your content perception? What's going to help you dive into modern poetry better — washing dishes or running in place? Well, there's only one way to check it out!
After you've learned something in your life, it's probably time to relax a bit. Bigo Live is a video live streaming app with a tremendous amount of options including video calls, multi-guest chats, gaming streams. You can search the users by country, find your favorite celebs of fellow users to watch or talk to, so in this sense, it's an almost classical social network.
It also has a developed incentive system, so it's much easier and encouraging when you try to become a blogger yourself (and if you are cool enough, you can try the stream host job — you do blogging all the same, but you get paid stably by the app itself:)
Bigo also hosts various shows, so if you're missing TV-like content consumption, it might also be a fulfilling experience.
Last, but not least, is TikTok — the king of short videos for/by Millenials — that's what you think.
We couldn't but see reposts from it in our Instagram feed, realizing many of our friends already have accounts there. The coolest feature of the app is hashtag challenges — the ability to engage in some crazy stuff and get instant views, as well as gain followers and become part of something bigger (which is not so easy in the abovementioned social network). Again, it's not only boomers and teenagers, and it's highly addictive — we've warned you. It'll certainly help you cope with the stress, but what's the price to pay? (joking, but not joking)
Anyway, have you tried those apps? What's your favorite quarantine app for today?