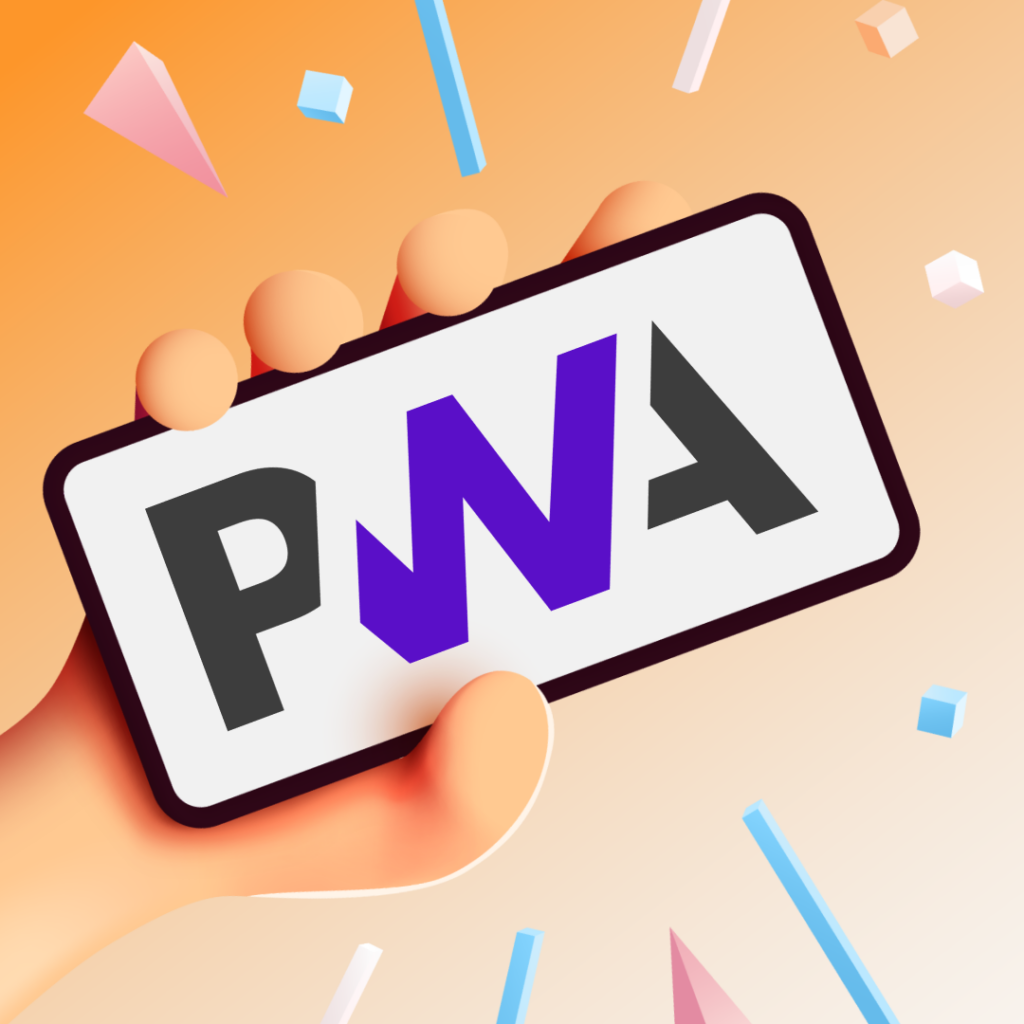 There is a perception that PWA apps are ineffective and scam. We look into this issue and analyse this type of app and examine how effective it is for promoting products and apps. 
PWA (progressive web application) is a product of Google. It allows you to install a website on Android in the form of an app. In affiliate marketing, PWA applications stand as an alternative to webview apps. The latter is becoming more problematic to use due to the more stringent requirements of the moderators. 
The trend for PWA applications began to grow in the summer of 2021. That is when webviews began to get banned en masse from both app stores and sources. Today, PWA app builders are actively developing, upgrading their functionality, and promoting themselves in the market. In addition to standalone brand services, PWA apps have also been released by affiliate programs and direct advertisers.  
Webviews are apps that are found in the Google Play and Apple Store app shops. A PWA is a landing page that fully replicates the look and feels of a Google Play app and is located in the web space. PWA app can be distinguished from the original app only by its domain. 
Once installed on Android the PWA looks like the original Google Play app. At the same time, the weight of PWA apps is much lower than that of webview, which greatly influences the download speed and user loyalty.
The weight of a PWA is directly related to the icon weight (61KB), everything else is in the OS. The weight of webview can range from 6 MB (native) to 30 MB (unity) – all depending on the development environment.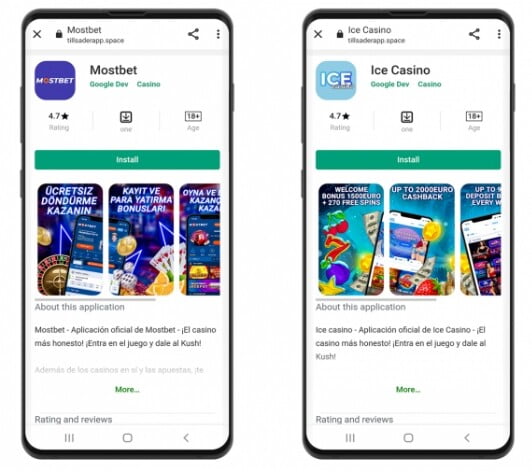 Advantages of PWA application
No need to download from Google Play

Traffic is directed to the link itself, therefore, it is not possible to tag the application and only the domain can be banned. But this issue is solved rather quickly because it takes 1 minute to generate a new domain for PWA.

It does not require an advertising campaign to be shared. 

You can use aggressive and branded designs. They will not be banned. 

The application is editable in real-time. PWA applications are constructors, so the app design, description, and comments can be changed directly in real-time. There is no need to wait for the moderators to approve changes.

The user will receive your push notifications even if he deletes the app. As push notifications are set at the browser level. 

A clever system for optimising ad campaigns. For example, there is a 'double optimisation' system. By enabling this feature, your 'register' and 'install' events will bounce back to the traffic source immediately as a 'purchase'. 

Low cost, ranging from $10 to $20 each.
Only support Android.

No organic traffic. As the apps are not uploaded to Google Play, so there is no way to punch the apps ASO. Organic traffic to PWA apps simply does not exist. 

Difficult and time-consuming to set up.
Costs of creating PWA apps
You don't need development to make a PWA app. The market offers ready-made builders where you can build your PWA application in 5 minutes. Usually, the builder includes:
a ready-made domain;

shop with 100+ designs to choose from;

built-in cloak and white pages;

in-depth push notifications.

internal system for analytics and traffic optimisation;

24/7 helpdesk support and app customisation assistance.
As you can see, this type of app has both advantages and disadvantages. However, PWA operates in the same ecosystem as Webview. They are focused on a common goal. This is why the issue of transparency for this type of application depends on the way it is used, not on its nature and creation mechanisms.