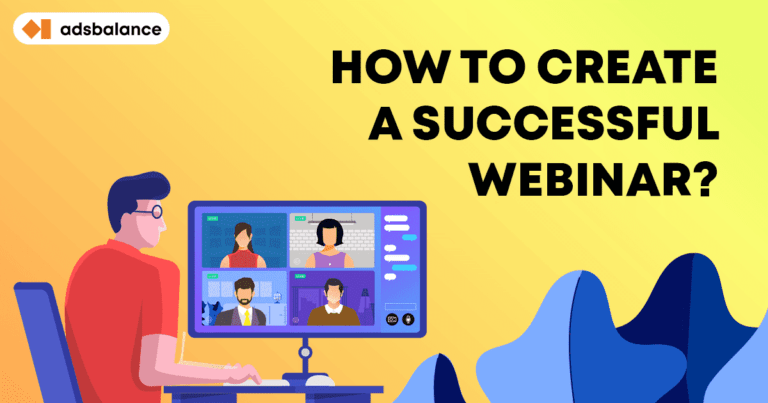 How To Create A Successful Webinar
The internet has provided so many great marketing tools over the years, so many that it's possible there are tools you aren't utilizing to your advantage. If you're looking for a way to educate potential customers and generate leads for your business, a webinar just might be the internet tool for you.
You may already be familiar with what a webinar is, it's possible you've even attended one, but if not we're going to give you a summary of what they are, how they can benefit your business, and finally how you can create your own and watch your sales increase.
Let's start with the first question:
What Is A Webinar?
To understand how a webinar could benefit your business, you should first understand what a webinar is. Made from two separate words, "web" and "seminar", a webinar is an online seminar that is a live online educational presentation where attendees can ask questions and have conversations.
This can be anything from a video presentation, lecture, workshop, or training, but it is hosted online and can be used to share things like updates, knowledge, or ideas. Since webinars are not a one way street, both sides can interact, so both attendees as well as presenters are able to share information, allowing real-time conversation.
At this point, you may be asking yourself the next question we're going to answer.
Why Host A Webinar?
You'll need to plan your webinar and find a platform to host it, then actually host the event and have discussions with the people who attend, and this requires work. So it's understandable you want to know what you'll get out of it.
A webinar does a few things including giving you a place to present a product, educate your audience, build and nurture relationships with your audience, demonstrate authority in your field, generate new leads, and build the image of your brand.
As you can see, webinars can do a lot for your brand image, which is really important when marketing anything. Your goal is to sell your product or service, and your brand image is a huge part of whether you are successful in that endeavor or not.
How to Add to Your Brand Image Through A Webinar
We just mentioned why you would want to host a webinar, but let's take a closer look at some of the points to understand how they affect your brand image, and how you can use them to add to that image.
Present your latest product
Introduce your product, educate users old and new alike how to use it, and then take time to have a discussion with the attendees and answer their questions. You can easily allow a significant number of people to attend an online webinar launch of your product, unlike if you held an in-person event.
Some of these attendees will be your loyal customers, and you can keep their loyalty by reassuring them of your quality and reminding them that they're in good hands. You can bring in new leads by building interest and then executing the webinar flawlessly, encouraging them to purchase your product.
Establish yourself as an authority in your field
What better way to generate new leads than to prove to people you know what you're talking about and you know what you're doing? Even if the goal is not to generate new leads, you can make yourself into a leader in your industry just by sharing your knowledge. The more that attendees feel that they received something out of your webinar, the more likely they are to sing your praises, elevating your brand image and giving your brand positive promotion.
Foster relationships with your audience
Discussion – the distinct feature of a webinar. Here you have the perfect opportunity to talk directly with your audience, engage with them, and leave them with a positive experience and image of your brand. Providing this exclusive open line of communication to your audience will allow you to foster a connection with them, which can lead to lead generation as well as brand loyalty.
Everybody is always looking for a way to generate new leads, but let's be honest – not all leads are the same. More than anything, you're looking for high-quality leads. You want the near-guaranteed sale. If someone signs up for and pays money to attend your webinar, they're definitely interested in what you're offering. At that point it's your job to provide them with a quality experience that guarantees their lead.
So now that you understand how a webinar can help build your brand image, and why it's a useful tool, let's discuss mechanics.
How Does it Work?
There isn't only one form of webinar, you can run the webinar in whichever way suits your needs best. Besides it being online with a discussion portion, you can customize your webinar to include whatever you think will keep your audience engaged.
Although you can record your webinar, most are held live, which leads to a higher level of engagement. You can add features such as a text chat to allow attendees to ask and answer questions and foster more of a community atmosphere. Or maybe you feel like sharing your screen would be the most efficient way to share information. Perhaps preparing a video or slideshow presentation would be the best option. Add a polling option to collect a vote or just data about your audience. Really the possibilities are limitless.
There are plenty of platforms you can host webinars on, a quick google search will bring up plenty of websites both free and paid that you can host your webinar on.
What Creates an Effective Webinar?
Anybody can make and host a webinar, but you don't want to waste your time and money. We already discussed how webinars can be super effective in generating new leads as well as maintaining brand image and loyalty. Which is why it's crucial to design your webinar for maximum effectiveness. So let's discuss what goes into this process.
Setting a goal for your webinar will allow you to later track if you achieved that goal. You can establish goals, then track your KPIs to determine if your webinar was successful. But your webinar isn't only meant for you. It's also important to have a clear purpose for your webinar, what do you want to provide your audience with? The webinar is for them, so they need to get something out of it.
The goals you set for yourself as well as the clear idea of what you want to give to your attendees will give your webinar purpose and direction, making it easier to plan and will help it land more effectively.
We just mentioned under the previous point about how your webinar is for your audience, which is the exact reason why you need a good understanding of who you will be marketing to and creating your webinar for. If you know what your audience wants or needs, if you understand what they like, creating your webinar will go smoother and you will get more positive feedback.
This point is self-explanatory really because how will anyone know about your webinar if you don't promote it? You don't need to break the budget to get the word out, but good, effective promotion that targets people who might actually want to attend your webinar and making it an easy process to sign up will ensure that your webinar reaches the audience you want it to reach.
Powerful presentation and design
Whether you use a whiteboard, a video presentation, a slideshow, or just a lecture, you need to use a structure that works well with your goal, allows you to measure the KPIs you need to measure, as well as is compelling and engaging to your audience. You've got them to show up to your webinar, now make it worth their while.
It can be tempting to think you don't need to rehearse because it's not in-person, but it's critical you practice beforehand. Practice your delivery, figure out where you will stop to allow questions. Does the structure of the webinar flow well? Then you want to test your platform so you don't run into any technical issues. Preparation is the final key to hosting a solid webinar that will ultimately bring you new customers. You want to impress them.
After you know how to maximize the effectiveness of your webinar, you can finally move on to creating yours.
How to Create Your Own Webinar
Choose Your Topic
Your entire webinar will be designed around what you want to share with your attendees. Choose your topic first then you can start designing the rest. Remember that your topic should be interesting, engaging, and practical for your audience, but it should also align with your marketing goals.
Structure Your Webinar
You've picked your topic, now you need to figure out how you will structure the Webinar. Is it a presentation with a question and answer session, a product demo, an interview? Decide on a format that best presents your material while engaging your audience.
Pick a Webinar Tool
After you've got the structure down, you need to figure out where you will host your webinar. Like we said earlier, there are many webinar hosting platforms, so think about your structure and goals. How many people do you want to attend? How easy is the platform to use? Is it expensive? Do you have a guest that will need to video call in? Are you adding a text chat? All of these are important questions to consider when choosing where you'll host your webinar.
Choose Your Team and Assign Roles
Now it's time to start planning your content, starting with who will be creating it. You'll need a team to put together the content for the webinar, from the information you'll share to the visuals, to any questions that need to be asked in an interview. You'll also need to figure out who is presenting or hosting the webinar, who will moderate, and any assistants that may be needed to perform other functions.
Design the Webinar Content
Everyone has their roles, designing all of the content comes next. Here's where you get to design the meat of the webinar, what attendees will see and hear, how it looks and sounds. If you are going with a video or slideshow presentation, you'll need to plan and create the visuals. Do you need to write a script? How will you relay the knowledge that you would like to share?
Choose the Date and Time
Now that everyone has their roles and the content is ready, you can choose the date and time for your webinar. Make sure you take into account where your attendees live. Is it all concentrated to one area of the world or are they all of the globe? Try to choose a time where the maximum number will be able to attend and it's convenient for many.
Rehearse and Promote
We discussed why these were important earlier, but now is the time to do them! You have this great webinar planned, so rehearse it to perfection and promote it so that when the date and time comes, you have more than the goal number of attendees and the webinar runs as smoothly as possible.
One last piece of advice – do your research, watch other webinars. You can get a feel for the different structures and types of presenting. Watch successful webinars and take notes on things you think they did well. Take notes on things you think companies could improve upon and take those notes into consideration when you create your own. You can get so much inspiration from watching other webinars.
And you're all set now to create your own killer webinar! There isn't just one way to generate leads, increase brand loyalty, and reinforce brand image. But webinars provide a way to do all three together. And thanks to them being online and as flexible as they are, you can create a successful webinar for many things. So go forth and reach your sales goals with this effective marketing tool!
As for us, we're preparing something special for you, so follow our updates and never miss an..thing!:)