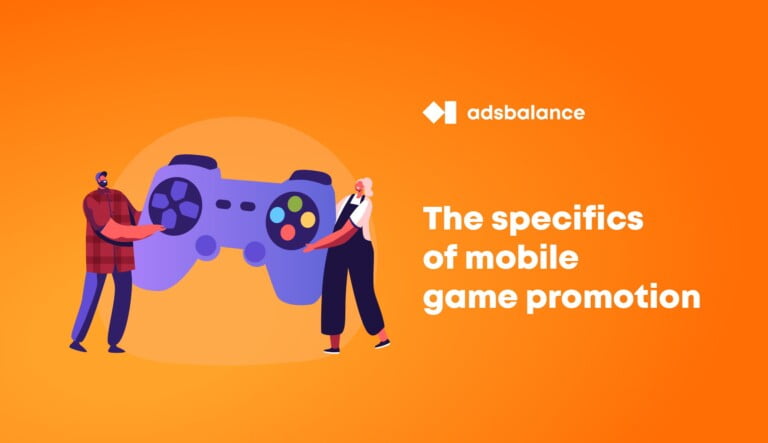 Is promoting a game any different from promoting "just an app"? Are there any specific strategy/media buying/creative production tips? How to sort through techniques that will help you drive the maximum number of downloads via various kind of traffic sources? We're here to find out!  
First of all, what's the difference between a gaming and non-gaming app?
From a creator's/owner's perspective, for instance. 
You won't guess, so we're telling you: a game can be published. If you have a publisher or want to DIY, just skip this paragraph. What's mobile game publishing? It's like a one-stop shop for everything apart from the app creation itself. Usually, a publisher is responsible for all things that happen to your product after it has a playable MVP. They do PR, pre-release promotion, media buying, creative production, and also they help solve all the tricky money and legal issues with stores accounts, receiving your revenue, combating those who wanna sue you for some silly copyright infringement.  
Last, but not least — they help you build in-app analytics which can be intimidating if you have never done this before. Analytics is not only a means of estimating the traffic quality of different sources (whether they are worth the price, whether the users they brought will last, whether they steal someone elses' leads), but also understanding the user journey, the problems and bottlenecks of your gameplay)
Of course, publishers would want their share of revenues, but it's obviously a choice worth considering, especially in the early stages when you are a solo player and do not have neither human resources to tackle all the stuff nor money to invest in traffic. Just be sure they don't take your rights (for the game) away: as long as you own your game you can always change your mind. (btw, we know a publisher that fits the description) 
What's the second difference between a game and a regular app?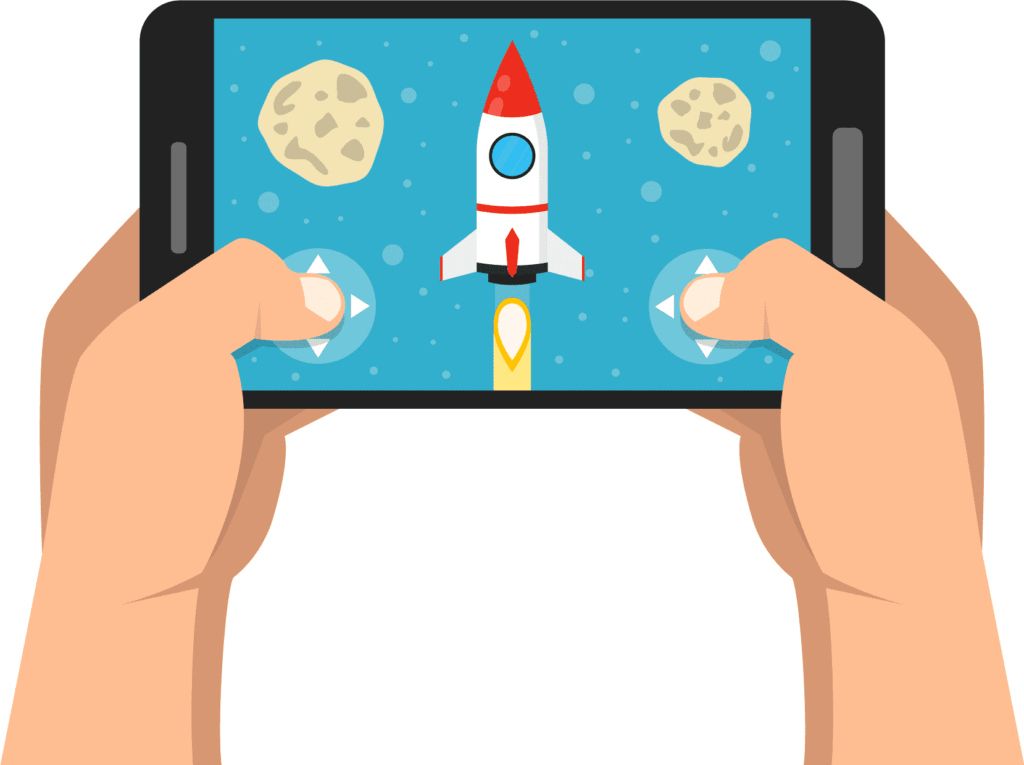 Again, we tell you: a mobile game loves a pre-launch promotion. There's no app category like games to encounter mass pre-orders, waitlists, gameplay leaks and social media discussion.  Apart from that, the pre-launch strategy is quite classical, and in this article we'll be mainly focusing on the pre-launch processes:
Do market research. Find your target audience. Of course, you should have been thinking of it all the time in the first place, even before your team wrote a single line of code. You don't create a game you like or you want (well, you can, but..), you make a game to be loved and played by the people. That means you keep them in mind while developing the game, but you'll have to rethink and reconsider them before the launch. Try to be more specific this time:  use the demographic terms that advertising platforms operate. Know your audience's consumer behaviour, travelling habits and so on and so forth.

Analyze your rivals. The funny thing to be said first: if you find out that no one's doing the thing you're planning to do, the chances that you have found a blue ocean are relatively low. If you search through the stores with any mobile intelligence tools and there are no games of a kind..that might mean that there's no demand for that kind of product. Either that, or you lie to yourself and understate the likeness between you and your competitors.

After doing so, use the intel you have gained and build your online presence. Create a website (could be unnecessary for the regular app but is strongly recommended for the games. That's your chance to share a glimpse of what to expect (the best part of it, of course), to tease and promise please. Make sure you have the relevant videos, pictures and texts (because there's always a chance your players only do one thing of a kind). Put there the social media and share buttons, and you definitely know what social networks are your users' favorites, do you? The region might affect your choice strongly: you might start from your homeland, where, for example, everyone uses Instagram for anything from buying roof tile at wholesale to politics, but in a month you plan to expand to another continent, where Instagram is much more relaxed and game opinions are made on Reddit. Another thing: if your game is multiplayer, do not neglect Discord. It's better to own the main channel from the very beginning than to cut into an existing community and try to moderate it as a product owner. Try considering TikTok as well, it's not all zoomers, not anymore:) Also, the "newsletter signup" thing is alive and kicking. How else will you announce the launch, updates and build the heat? ..And Don't forget to add the app store links after you launch!

Okay, you are already better off than you used to be. It's time to breathe out (the marketing way) and pick a launch date! We need to mention that you are to give yourself some float time in case anything goes wrong.

Pre-launch days with the release date set are a perfect time to test your game on the audience. Of course, your friends and family (and even your colleagues) might not be your ideal audience, but they can spot a bug of find a logical mistake in the gameplay as good as anyone, maybe even better. Also, who else is going to tell you your graphics is so 2010? 🙂 You'll have some time to make amends and even shift the due date (it sucks, but it's surely better than disappointing the hopingly-excited audience with critical errors).

If you have time to post some content before the launch, do it. If you already have some subscribers, it's good, but you need to know that ordinary social media posts have much greater reach and are a living, 24/7 proof you are alive and promising.

Pitch your game! Everywhere from dev forums to gamers communities. Your fellow developers might be harsh sometimes but hey are good critics, and they still might be willing to play your game for the pleasure sake.. well, if they have the time.

Try to reach out to some relevant influencers. A pro gamer/streamer is an obvious choice, never too bad, but you might go for something more original. Remember we told you to seek where your audience dwells? A more down to Earth influencer may be the doctor prescription. Even if they don't do that for free, they can give you a discount for finally promoting something fresh and out of the box. Just because your game is not another yoga pants brand:)

Schedule traffic tests. The best way to know if a product meets the audience's demands is a real-life traffic test. You'll start to know your metrics and find out what's missing, or, on the contrary, excessive. To do so, you must set up in-app analytics and secure a couple of ad/monetization contracts. Because you do want to earn something from your app, don't you?

If you don't or are not sure, review your monetization model. A paid app is always a straightforward option but you might be missing many opportunities that way. We have an article about how to earn from you app, and you might want to read it or any article of the same sort to ensure you're not realizing you don't have anything up your sleeve on a launch date and you already have run of your saved or investment money.

Check your app for bugs, errors and anything that might ruin the user experience before the hard launch. Failing your newborn fans on the launch stage is unacceptable. When you have a devoted audience of your own, you might reschedule the releases, roll out the ultra-buggy updates. raise prices and whatever (but you'd better not: someone has to be a good co..developer, after all)

Secure media contacts. Have the press releases and a list of media ready to say the word about your app before you launch. No, you won't have time for that after the thing happens. You might think that they might be more friendly after they have a real product to test, especially if you have high hopes for its future, but, in our experience, it doesn't matter much. Those who have the price name the price and those who don't can at least be talked into some sort of pre-agreement, so it's highly advisable to use the chance. We are planning to share our own top sources later, maybe, in the second part of the article. Our peers say that reviews and press releases are a waste of time in 2020 (and, assuming, in 2021), but we believe that if you don't have that many resources for promotion in money equivalent, you may want to grab every opportunity you have. And if the press release money is literally all you have, well, they can wait until the audience have their say (=the traffic test).
End of "How to promote a mobile game pt. 1 🙂 Next time we'll be taking a closer look at analytics and media buying, as well as the rest of the post-launch stuff. 
Have you found anything of use? Have you anything to add? We'd love to hear your comments!