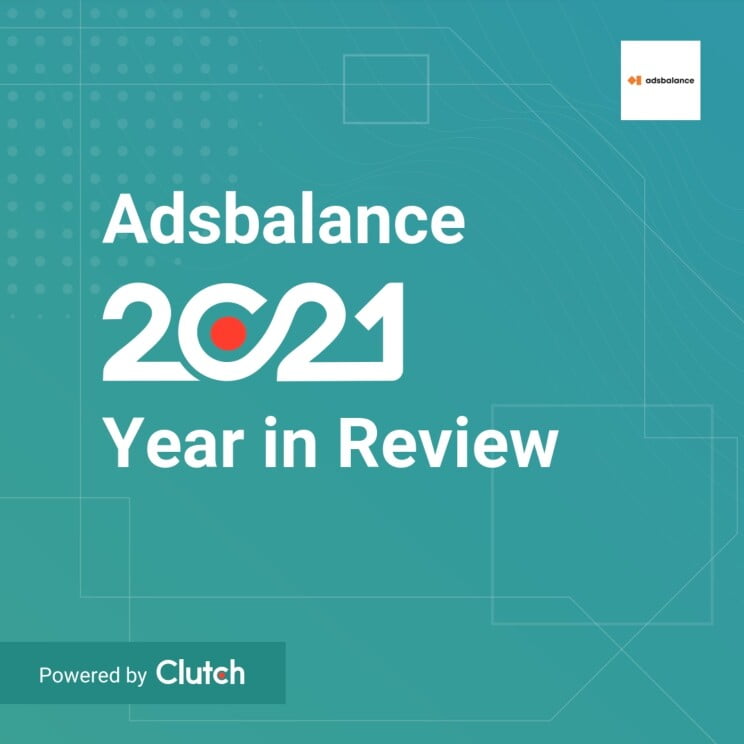 At Adsbalance, we are the fastest growing mobile marketing agency in Europe with clients worldwide. As a strategic performance marketing partner for top app publishers and mobile brands, our: 
data measurements

programmatic advertising technology

more than 50 traffic channels 
position us as one of the most reliable Mobile Performance Marketing agencies.
Hence, we know how to optimize mobile campaigns to safely ensure conversion growth and your expenditures.  
With that said, we are proud to share with you our 2021 Year In Review on Clutch. If you're not familiar with Clutch, it's a B2B platform that helps firms across the globe connect with the solution providers they need to improve effectiveness and increase productivity.
In 2021, we recorded a perfect 5-star average rating on all of our reviews on Clutch which means our clients are delighted with the work we provide. We also recorded high ratings on our NPS scores, which refers to clients' willingness to recommend us to their friends and colleagues. It's genuinely heartening to receive high NPS scores, as this means a lot to us in getting our brand known in the industry.
We are also excited to share another milestone we achieved in 2021 as Clutch has named Adsbalance one of the top Mobile Marketing Agencies. We attribute this success to our wonderful clients and partners. Without them, we wouldn't be here where we are today.
May this new year be filled with exciting projects, adventures, and opportunities for all of us! Do you want to work with us? We are a tight-knit team of long-standing friends and passionate colleagues. Please don't hesitate to contact us.