It is a big misunderstanding that the holiday season is the most beautiful time for a marketer. In reality, everything is almost the opposite. During the year's final quarter, marketers participate in mouse racing to win against the colossal competition. Without exception, even apps will need to increase their marketing efforts to compete during this holiday rush. The essential tool to take advantage of the holidays and compete with other brands is App Store Optimization. With the help of ASO, you can improve visibility and stand out in the Google Play and App Store.
When to Start App Store Optimization
Some time ought to pass when the Google Play and App Store start merchandizing an application for its keywords. It is a very long and thorough process, so do not expect quick results. That being so, there is no use updating information on the night before Thanksgiving, and after hope that your App will be in the first positions of search results by Black Friday. Instead, we recommend beginning the process of ASO a few months before the main holidays will start.
Before updating keywords, spend few weeks gathering the data and figures of app performance. Next, monitor and analyze what aspects of your store listing perform best and identify keywords with creative sets to improve your app position. Roughly it will take 3-4 weeks. Finally, when the keywords and creatives are updated, it will take approximately one month to thoroughly merchandise store listing.
Starting too late can lead to missed opportunities and give other brands a head-start in the competition. So, be sure to begin early, minimum 2-3 months before Thanksgiving, to get ahead of your competitors when you enter the holiday season. 

How to Optimize for Seasonality
During the fourth quartal, it is common for brands to update their app content with holiday-related features and characters. For this reason, app store browsers are more actively prompting apps and games that have renewed keywords, themed branded creatives with these changes. 
Seasonal Keyword Optimization
As we mentioned, ASO is an ongoing process that requires consistent work and updates. The most important aspect of this process is not to forget that what users search during the year can differ from keywords during the holidays. So, to ensure that the App targets the correct keywords and highlighting features that users care about during this season, marketing needs to keep up with trends and changes in the market. For example, "Thanksgiving gifts" for shopping apps may not be crucial during April, but it is essential between October and November. 
Even apps unrelated to the holiday season need to update their keywords and keep an eye on the news. It is done not to lose the App Store listing position and to have a competitive advantage. 
Holiday Creative Optimization
A big part of the 4th quartal App Store Optimization strategy includes creative elements such as icons, screenshots, and videos that align with the holidays. This content plays a crucial role in the app store listing and conversion during the holiday season because it shows that a brand is up to date and cares about user needs. Even if the App is not holiday-focused, keeping creative sets updated signals that the brand is relevant to the trends.
Existing App users with auto-update enabled will notice a new, holiday-branded icon on their mobile screens, thus sparking interest in checking what's new and exploring the unique app experience or gameplay. 
When seasonal creatives can harm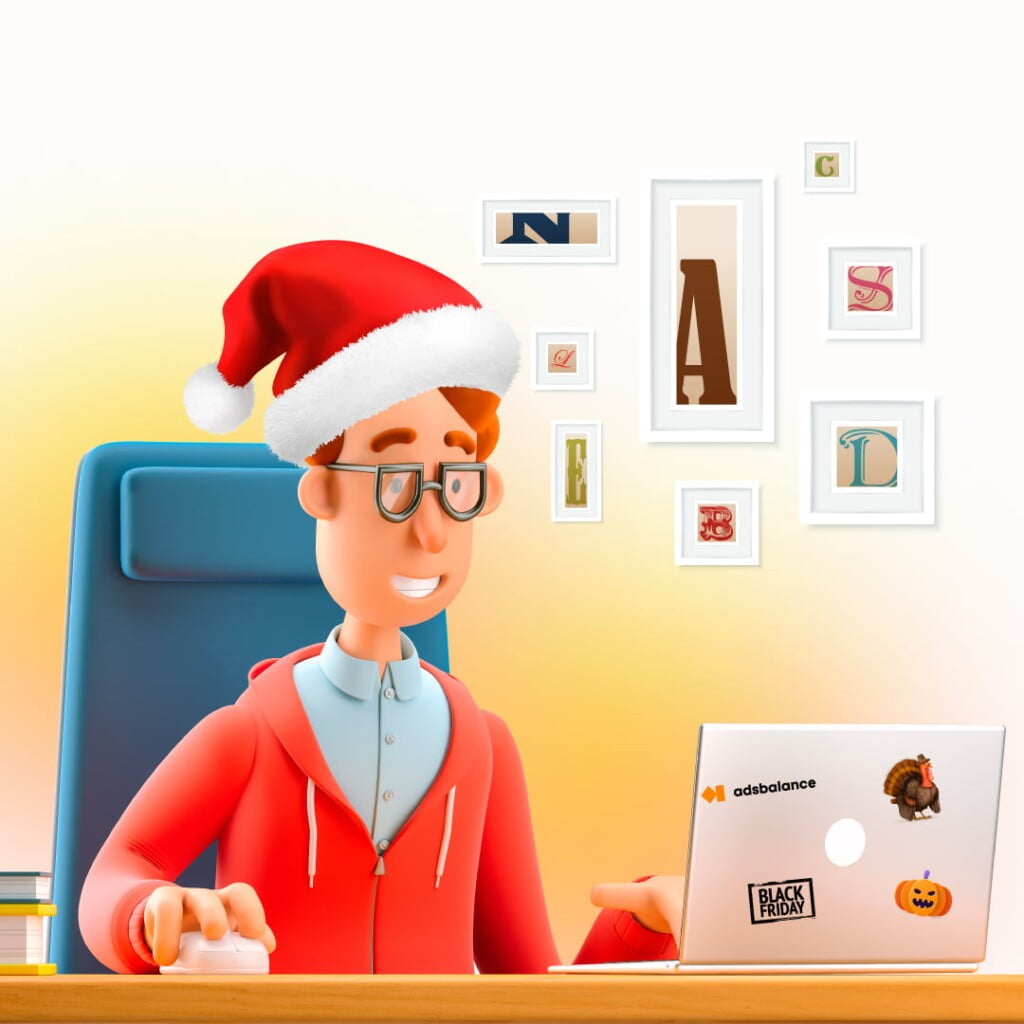 Holiday creatives are a great source of high engagement and conversions. However, the content you promise ought to be present in the App and consistent with the season. If there is a contradiction and a user notices that there is no app update, most likely, they will drop out.
If to give an example from the real world, it is like advertising a toy shop for an event, like Christmas, telling that a new collection of toys has been up, but there are no unique, themed toys once clients walk in. Once people realize their expectations haven't been met, they leave the shop with disappointment.
Overall, with proper ASO, your App can be adjusted for the holiday rush and the intensified competition, resulting in enough growth and usage to help guarantee a happy new year. 
If in case you are late to start and need some help, we are happy to assist. Just contact us!