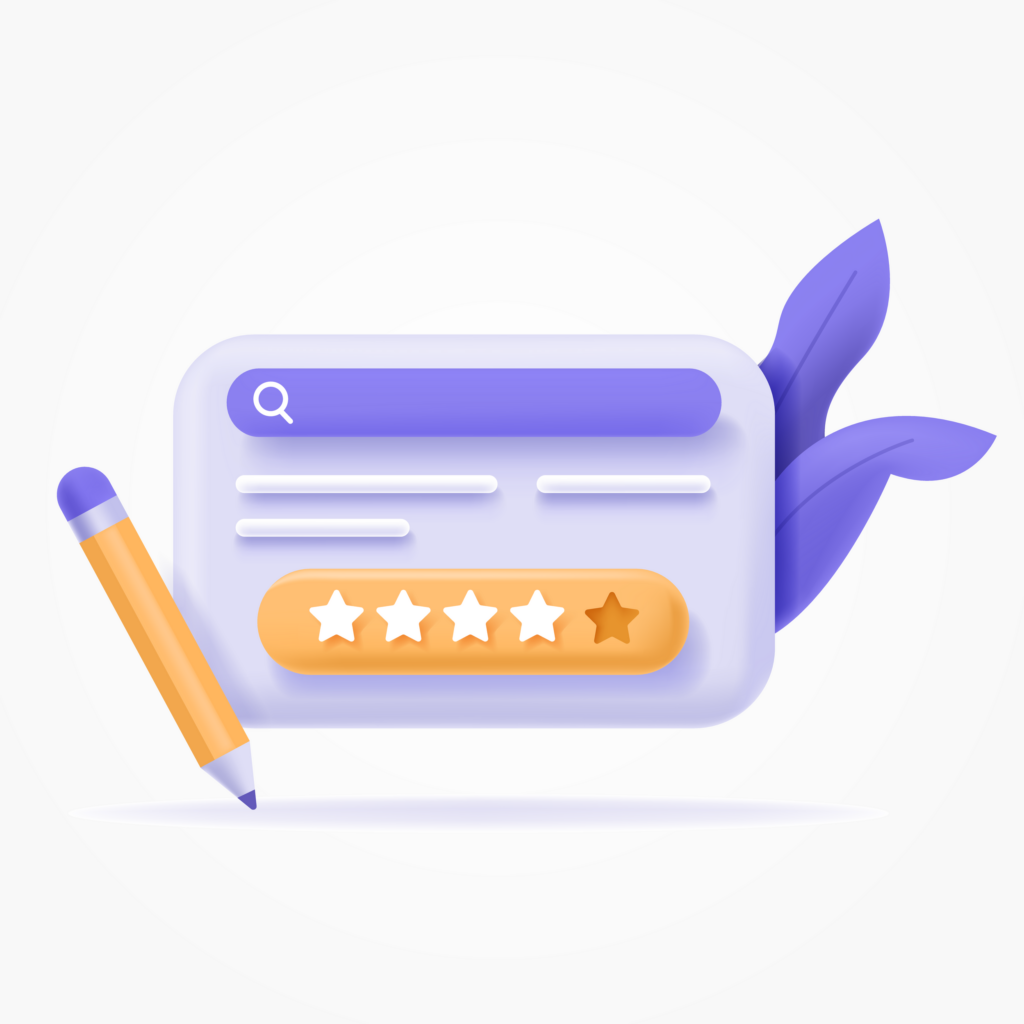 When the app is improved according to user reviews, install numbers, and loyalty parameters, there are bigger chances for conversion increase. Let's discuss how to skillfully develop a mobile app using reviews in the Google Play & App Store.  
Before creating an App roadmap, it is better to check competitors' reviews in the App Stores.
Before creating a mobile app, it is helpful to research competitors' reviews. This way you can understand your user better and find out what needs and features does user possess and implement them in your App.
During analysis, try to pay attention to the country, review length, and rating. In addition, searching within reviews for main app keywords can give you insight into the user's needs. For example, about a feature that both competitors and you have, look if users have any complaints. If yes, avoid this error when making your application.
We would recommend analyzing competitors' app reviews before the development of your product. This way, you can cover all essential functions beforehand and avoid repeating others' mistakes.  
Instantly learn about critical bugs in your app and fix them.
After App updates, ratings in the App Stores usually decrease as users find errors. Thankfully, often they share their experience in reviews about the latest updates, so you can detect and fix bugs before other users experience them and start to unsubscribe or delete your application. By doing it fast enough, you can also avoid a rating drop. Not so many experiences the frustrations due to bugs, and users leave positive feedback if they see that their opinion has been taken seriously.
Also, do not forget to inform users that a bug has been fixed, as more likely, users will change their app rating as well. Therefore, the app support ought to report bugs in time, and developers should let them know when the bugs have been fixed.
When users see that you listen to them and adapt the product for their needs, they become more loyal and recommend your product to friends, and your install conversion increases. For example, a user asked to add the "children or no children" category to the search of the dating app. This option was added; the user realized that their opinion was important to us, continued to use the app, and referred friends.  
Use reviews to compare the success of different app updates.
Look at the number of positive and negative reviews when analyzing the results of each update. It is particularly crucial to analyze reviews on the first day of the update since there are more relevant reviews at this time.
So, on the first day of the update launch, your app support team should promptly reply to users and support them with the latest version, while app developers ought promptly to fix bugs.
Two-three weeks after the update, it is already possible to judge how the new version of the update is doing compared to the previous ones.
It is essential to divide user reviews into categories and create a system that will allow us to effectively compare reviews on different app versions, user categories and communication channels.
In conclusion, in order to effectively create an app, it is crucial to have the skills of working with reviews in the Google Play and App Store. It will enable the creation of app loyalty and the enhancement of user experience.