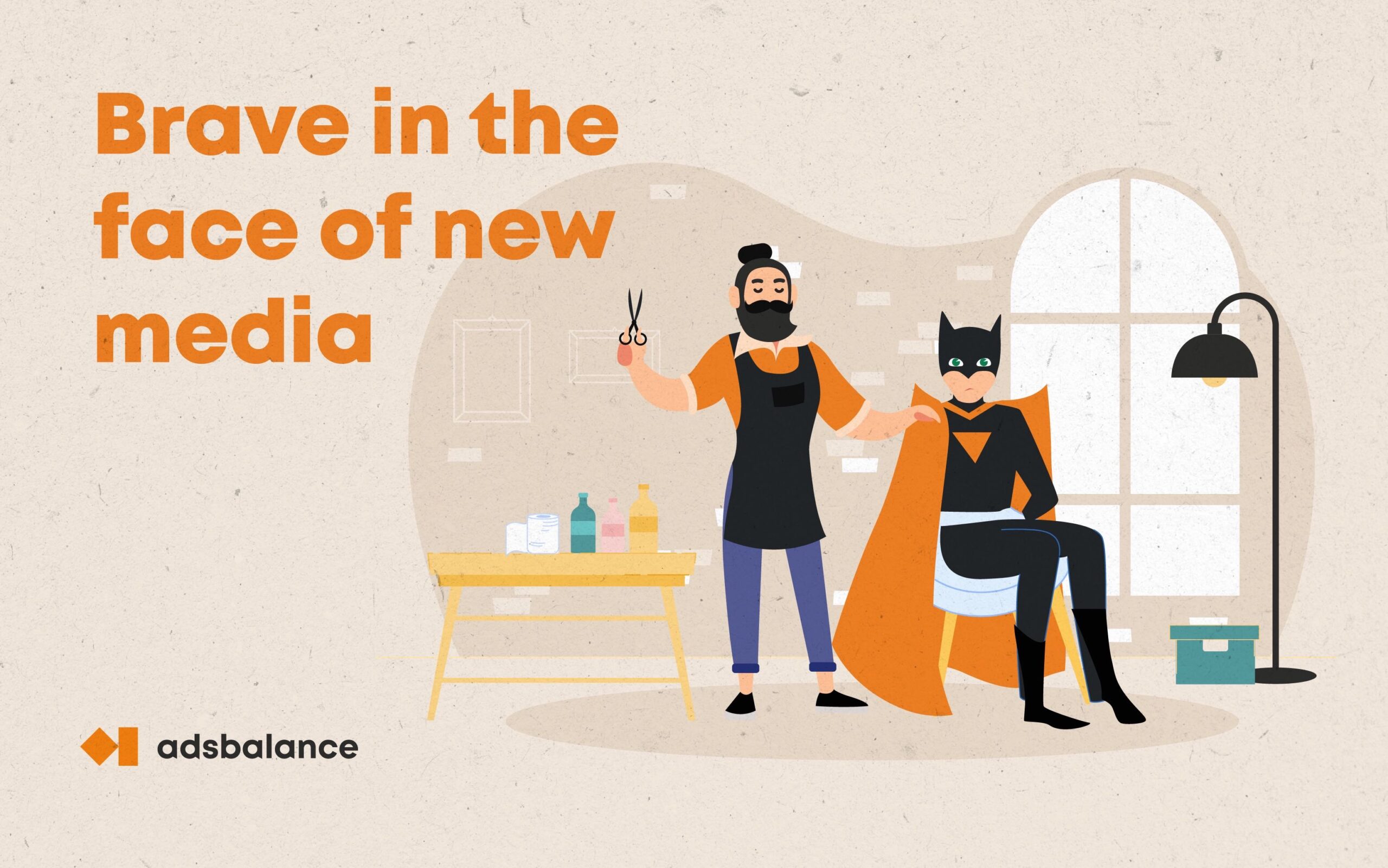 Try to count how many times a day brands try to reach out to you within digital space. Include all communication attempts, not only ads. "Why?" you ask. Don't be afraid, we're not going to tell you how to show off and stand out of the crowd, at least today. Well, maybe get a touch on the second point.
What we are going to speak of is how to stay yourself as a brand and not to knuckle under harum-scarum moods of social media crowd. This is not only and not so much about defining your tone of voice. The society, more or less, demands to change this tone the way you communicate with your users/customers on each platform. But how and to what extent?
Let us now, to be sure, define the "tone of voice" again. It is a sum of characteristics of your brand, its identity expressed through written or spoken words, in broader terms – in graphics, videos – anything that can be perceived by your audience except for the product itself.

What does the right tone of communication give you? It helps you build a relationship, build trust within your audience. Before you start any communication, make sure you do these things:
tell things that are relevant and bring value to the users: just imagine someone standing in your way (suddenly) and trying to start a conversation without any clear and particular purpose. However nice they were, chances are you won't be that pleased.

imagine your role. Are you an intimate friend, a celeb role model or a firm but fair mentor?
There are many classifications of social networks by types of content and users, they are pretty unanimous and basically it looks like this:
1) Facebook
: an all-in-one network. The audience is quite evenly spread between urban and rural areas. It is genderly even as well, though some say the percentage of women is slightly higher. Also, a pick for targeting older audiences (50-60).
That is why it is a place you can be the most natural or neutral version of yourself. If there is no regional specifics for your business, use it as a tuning fork for other networks.
2) Instagram – dominated by lookists and foodies once, it has now become a platform for storytelling, both visual and textual. Whether you choose 5-photograph posts with minimalistic captions or longreads sharing your vision and concerns, you're highly likely to succeed..if they still look or sound emotionally engaging. Be sure to do the right sort of emotional engagement, controversial stuff about politics, LGBT rights, lotteries (we have seen it in our profile with our own eyes) can make users flood your comments with negative reactions.
It's still younger than Twitter and Facebook but it is no longer a reason to make yourself sillier or more relaxed than you really are (we're not saying that kids are silly of careless but a stereotype needs to be mentioned, let someone else do the impugnments). Your brand will find a way to those who appreciate its style without sucking up to boomers:)
3) Twitter is as genderly even as Facebook. Also, it's fast and furious. Use images, hashtags, join viral discussions to stand out of the crowd. Your reaction to burning and controversial issues will be appreciated as never before.(In fact, no one gives a damn). ⅓ of all T users are between 18 and 29 but don't rush to adopt the millennial slang, fancy abbreviations and latest memes, especially when it's not your cup of tea.
4) Linkedin. Male, high-income, urban. Obviously, a good b2b marketing platform and no place for Pepe memes. Just don't let keeping things "business" drag you into needless formality and unfriendliness. Letting some (basic) emotions in is probably a good idea.
5) Tiktok – it's not only about teenagers doing viral dances in front of their cameras. Recent stats shows the audience is growing older. It is still a place for your brain to rest, won't deny it. Our creatives team says a unique promotion strategy is a must. Choose your TikTok-specific influencer and make them do TikTok-specific content. Let it look realistic and spontaneous. Make your brand management approve that, because running regular ads and posting perfect studio-made movie-like videos will do you no good (well, your reputation isn't at risk but your KPIs certainly are!)
Again, we highly recommend that you avoid controversial topics if that is not the field you're playing on. If you're an eco cosmetics brand it's only natural you speak for animal rights (obviously, if your products are cruelty-free). More complicated: if your target audience is women, being slightly pro-feminist is the new norm, it is the same "must" ethnic inclusivity in the popular media products started to be approximately 10 years ago.
Pay more attention to creating value for your users, your social media page is home for your brand and not a debate hall or a boxing ring. Certainly not a media gallery as well.
Start slowly, do a/b tests (undercover) and remember that honor, dignity, respect for your audience (even if your stats say they're super young or lower lower class) along with maintaining your individuality will define your tone of voice for itself, with no extra effort.
Do you agree? We'd love to hear your comments!